.
Thanks to the coffee foam from Classic Confections, you get more than just a smile and a cookie when you get a hot cup. You also get adorable animals, lovely florals, and hearts decorating your beverage. Looking at just a few of these cute designs make you think a second before drinking your coffee!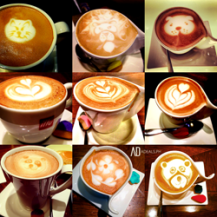 Coffee foam art–or latte art–is created by drawing patterns in the foam that tops espresso drinks. Like nearly any medium, the possibilities are endless. It's just one way baristas can showcase their artistic capabilities, considering making the perfect espresso drink is an art in itself.
Tried their awesome coffee yet? Share what coffee foam art you got with us!
——————-
Photo Credits: Instagram
Classic Confections, Greenbelt 5
2/F, Greenbelt 5, Legaspi St Legazpi Village, Makati
(02) 729-9243
Comment Here!
comments