December's in full swing and the Cafe's in major crunch-mode–so much that, as you may have already heard, we've stopped taking orders this Christmas!
Santa Manager trying to be Santa… she needs elves. So many elves.
.
So what's new since last Wednesday? Whelp–we've given a certain redhead from Bleach a makeover, and Harley Quinn's no longer alone in the Batman collection. Maybe next year we'll get Batman himself–who knows?
We've also got new designs of a certain video that's swept up a good part of Tumblr into a frenzy. After watching the video myself, I couldn't help it–I had to animate.
I'd like to start off and say straight out that I suck at animating, and I never went past anything more than sparkles or confetti… until now. Now, I have that much more respect overflowing for animators because hot damn was I having trouble just getting heads to do the classic Ghost bob. Who'd have thought??
I'm feeling pretty proud of myself.
.
Where to get these keybies?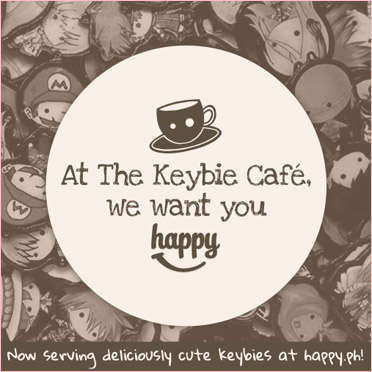 .
All these keybies are officially available at the E-Store (each one links to that specific character for your convenience~), and are also listed at the text-only Keybie List.
Stay tuned for updates as to when these keybies will be available at our branches, too!
.
All New Designs this #What'sNewWednesday!
.
All new Green Archer Animo keybie Mugs!
Introducing the latest addition to the Cafe's mug collection!
Green-blooded? Coffee-lover? Hot drink lover? If you (or maybe a good friend or two!) are any of these–the Green Archer mug is ready to show off your La Salle pride!
The mug features a Green Archer in a familiar pose on green grass, with ANIMO! spelled out loud and proud on the other side!
 .
Don't see the design you want?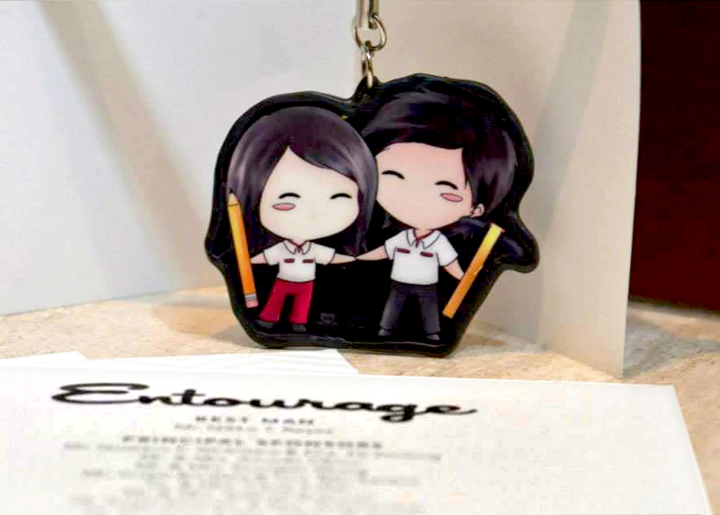 Don't wait! Have your favorite characters keybified with our custom order form!
Need wedding giveaways? Party favors? A unique gift for your best friend? Maybe your significant other?
The Keybie Team and me can keybify any character (with some exceptions), including original characters of your own design–and real people! You and your bestie could become keybies yourselves even!
.
How to take care of your keybies
Already have a keybie collection? Check out our tips to keeping your keybies clean and looking good as new at our handy little guide to caring for your keybies!
Comment Here!
comments