Visit us for online dotty goodness!
After a (way too) long time, we've finally found a new home for the online shop! All our designs are back up for your viewing pleasure, and you can order all our keybies and mugs just like before.
We do have some differences from our old shop, but no worries.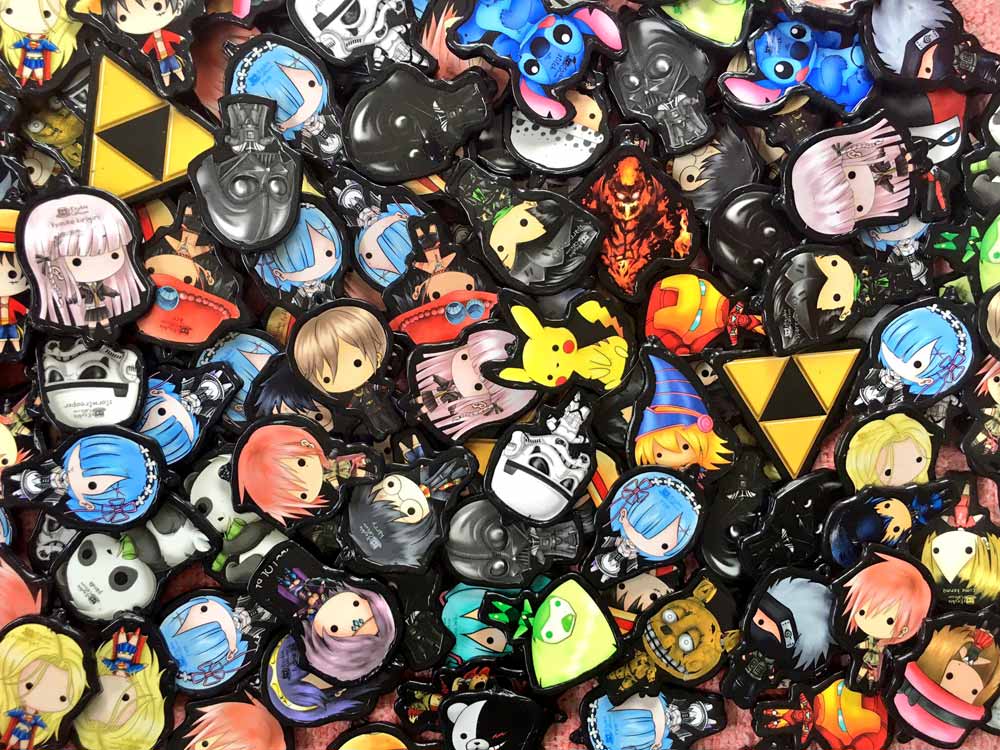 We're here to help!
How to order keybies
Orders made through the shop and its shopping cart can now be directly paid for using PayPal. If you don't have a PayPal, or you prefer to pay through bank deposit, you can use our order form.
How to search for keybies
There are different looks to the online shop, depending on where you're coming from.
Custom Online Shop
If you click the link from I WANT A KEYBIE, you'll find our custom online store. You'll be able to see up to 100 keybies by scrolling down continuously.
Use the search bar on the upper right corner to find any series or character you might like. For example, if you searched Final Fantasy, you'll find every Final Fantasy series we have available.
If you'd like to just browse a list of all our designs, you can check our Keybie List.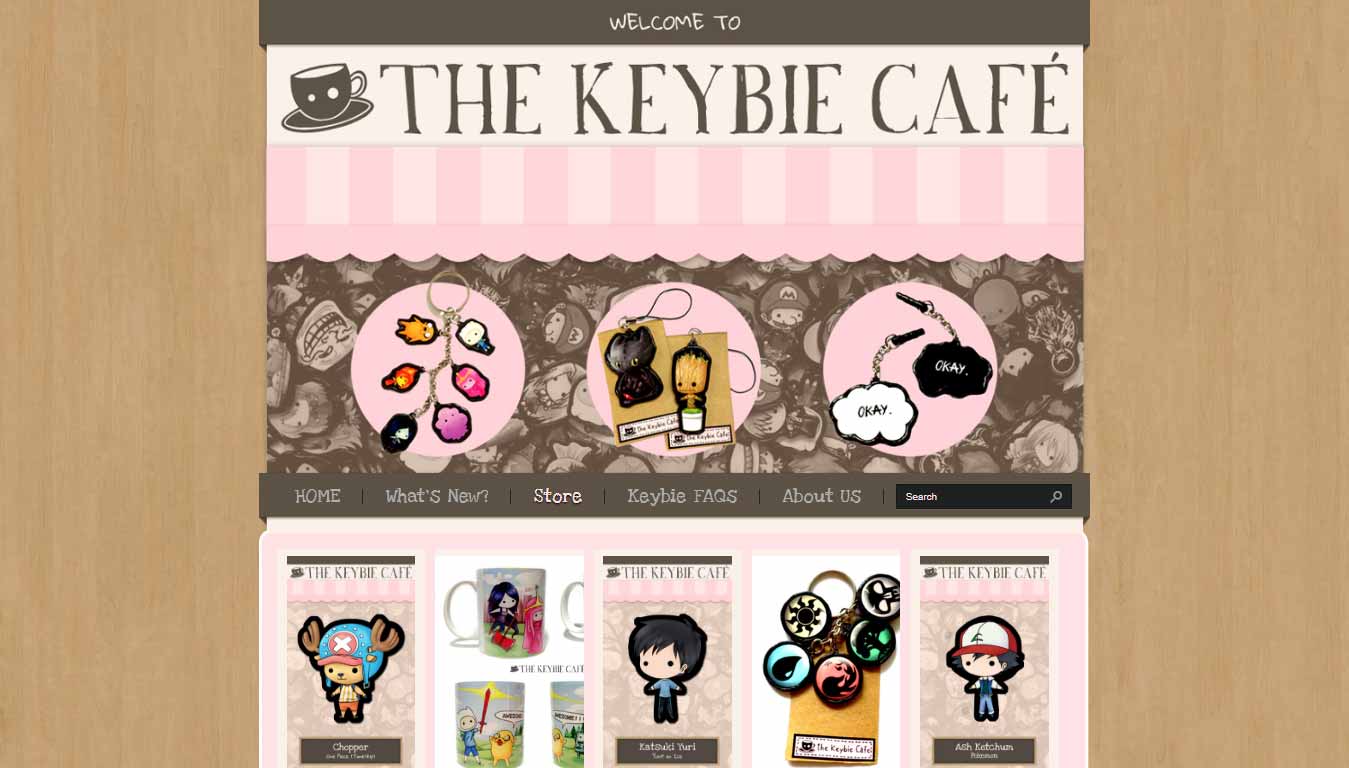 To recap, this version:
Lets you search for a series or character you already have in mind
Is best used with the Keybie List
Marketplace Shop
If you'd like to browse all our series with images, you can do so through our marketplace shop. Please note, this doesn't have the search bar that lets you search within our shop.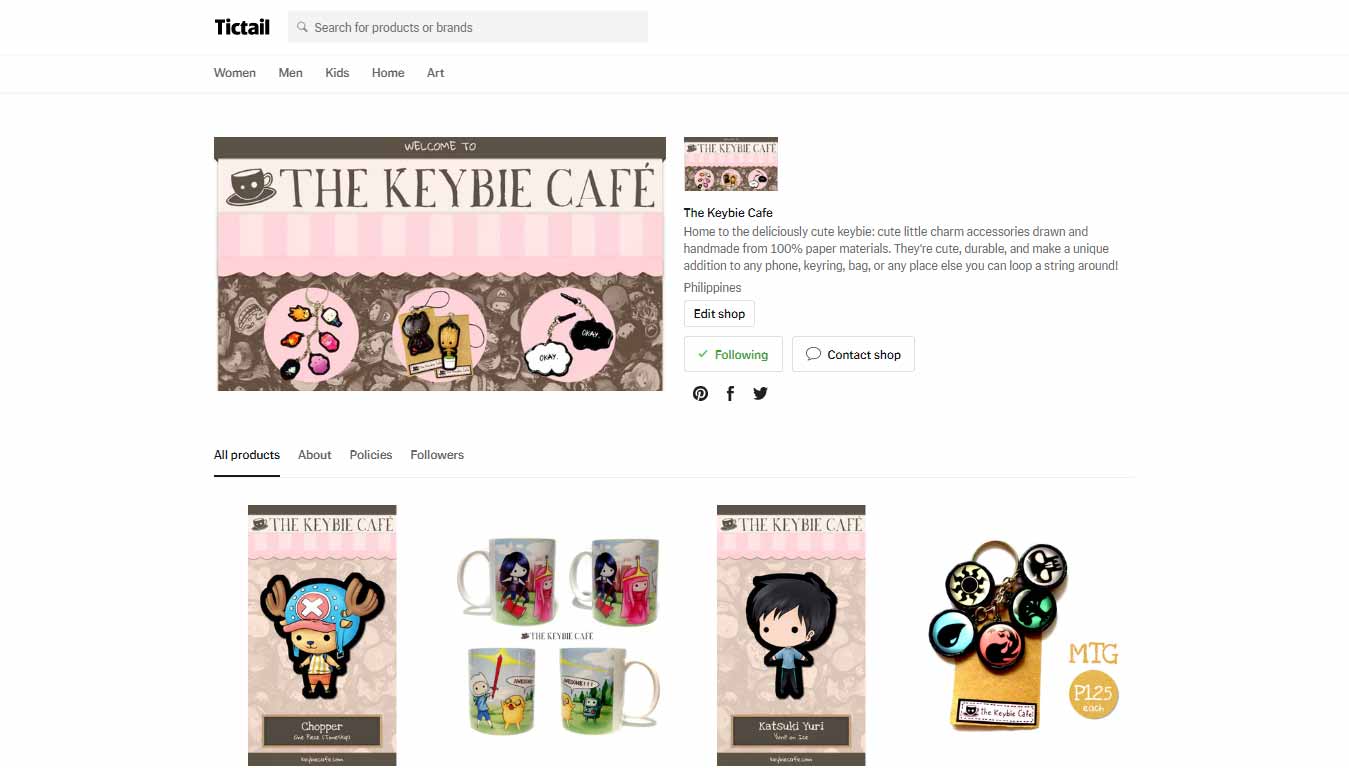 To recap, this version:
Lets you scroll through all the series and items available
Is best if you're not sure what you'd like
If you have any questions, feel free to ask us in a comment!
Comment Here!
comments