.
When we went to Japan last April, we got to visit the cutest museum I've ever had the chance to step in: the Studio Ghibli museum in Mitaka, the home of Totoro and No Face! It's packed with so many visual goodies that we just had to get souvenirs–but I digress.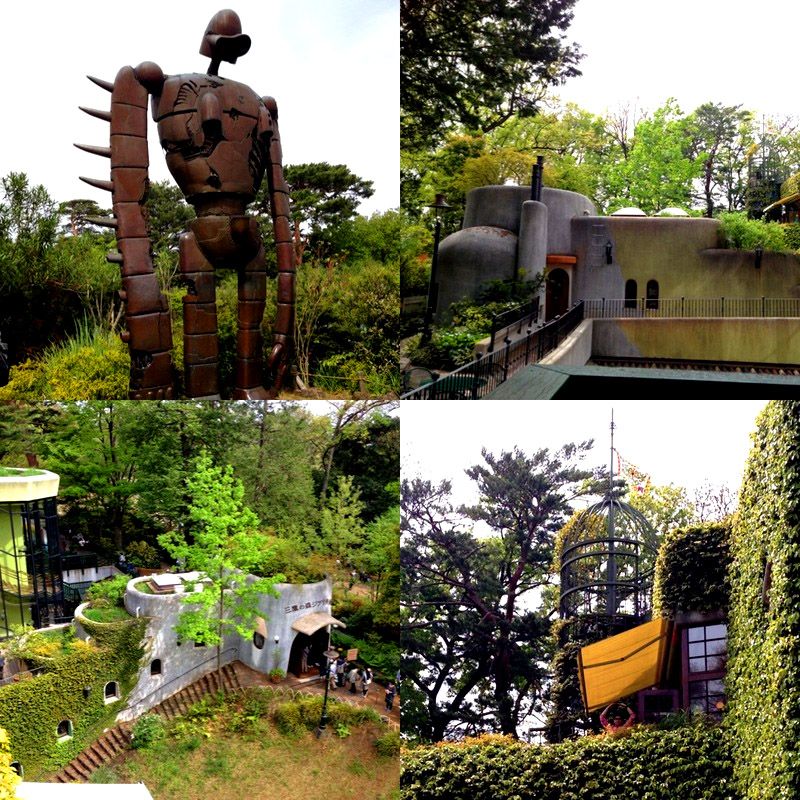 There's a magic to be experienced within these walls. Any artist who grew up with Miyazaki's work can breathe inspiration from the exhibits, traditional tools, and hand-painted cells and backgrounds. Everything was a chaotic mess of creativity, from the paints and sketches and studies that littered the studio areas. My best bud Mishie of MishieWishie put it all in a wonderfully written post, complete with photos whenever they could be taken (since photos weren't allowed inside the museum). As she eloquently put it:
The entire place is so calming and yet so filled with the possibility of adventure. It reminds me of the feeling I get when I visit my Ancestral Home. I am very familiar with the place, as I've been there so many times in my life, and yet I want to keep exploring–the house is so old that I feel like there is magic in it that makes the rooms reshuffle and everything is new again (maybe I'm weird that way)?
She also includes how to get to the Ghibli museum, as well as how to get museum and bus tickets. We might not have been able to get pictures of the interior, but there are plenty of pictures of the museum's just-as-magical exterior!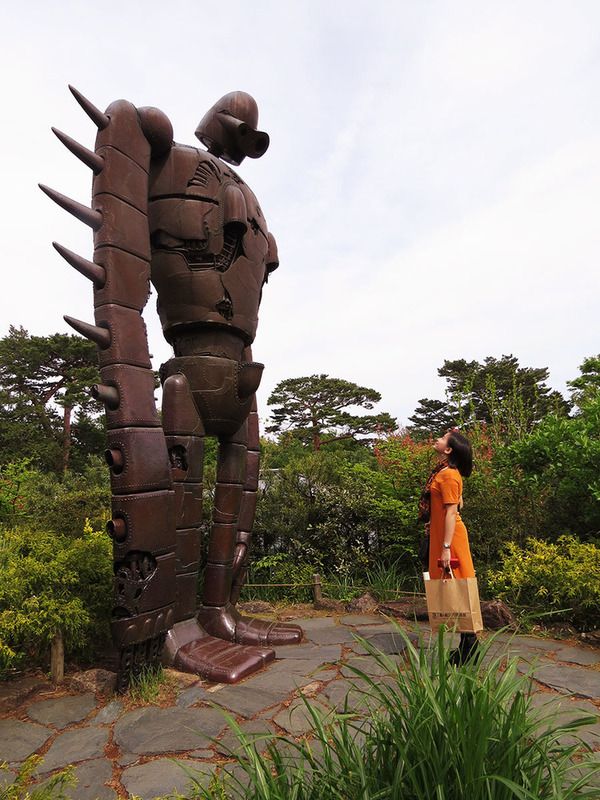 For example–it's yours truly, meeting the Robot Soldier from Laputa: Castle in the Sky. Credits for the taking and the concept of this Ghibli moment of a photo goes to Mishie! She even created an awesome series of travel vlogs featuring the places we visited.
.
Speaking of Studio Ghibli–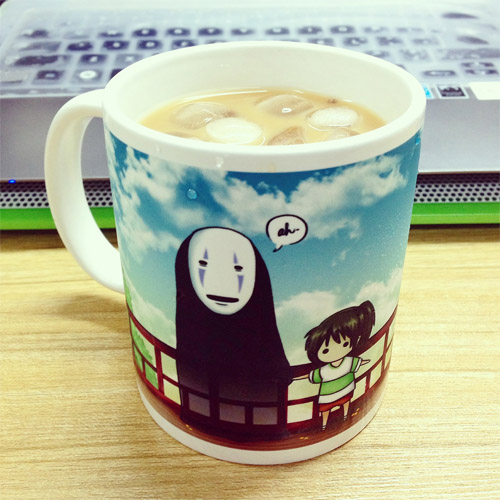 Which movie is your favorite? Mine is Spirited Away–and I've got the mug to prove it (along with my love for iced coffee)! Want your own? Grab a Spirited Away mug at our online shop–where we also have Studio Ghibli keybies up for grabs!
.
——————————–
MishieWishie
Comment Here!
comments