The Keybie Cafe started from three things: a single fangirl's desire for anime merchandise, a love of chibi art and crafts, and a lot of scrap.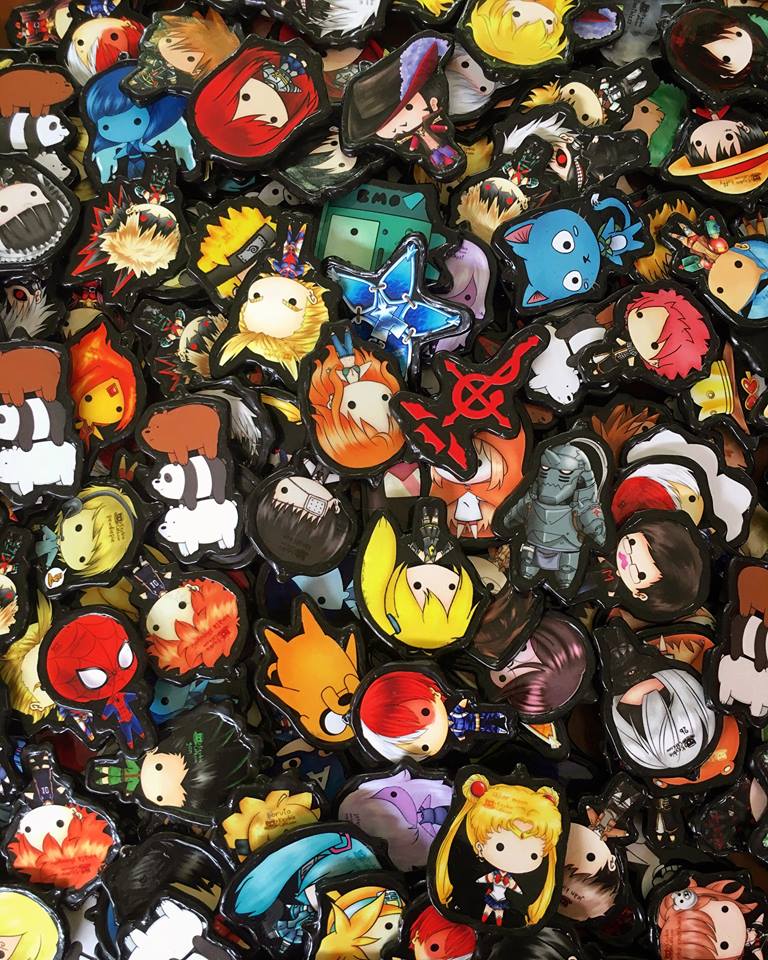 It was from a mix of these things that the Keybie Cafe was created—and now it offers several other fandoms their favorite characters drawn in a signature dotty-eyed, chibi style the keybie is known for, while still made from scrap materials.
You wouldn't be able to tell that keybies were made from scrap though, not with their wood-like consistency and clean, plastic-laminate finish.
Now the Keybie Cafe runs on family efforts and the combined, continuous creativity, bringing keybie cuteness everywhere.
The Duo Behind the Cafe
My name is Micah Valero-Calo, born and raised in the Philippines. I started the Keybie Cafe, and have been creating keybies with my mom Maricel Valero since 2008.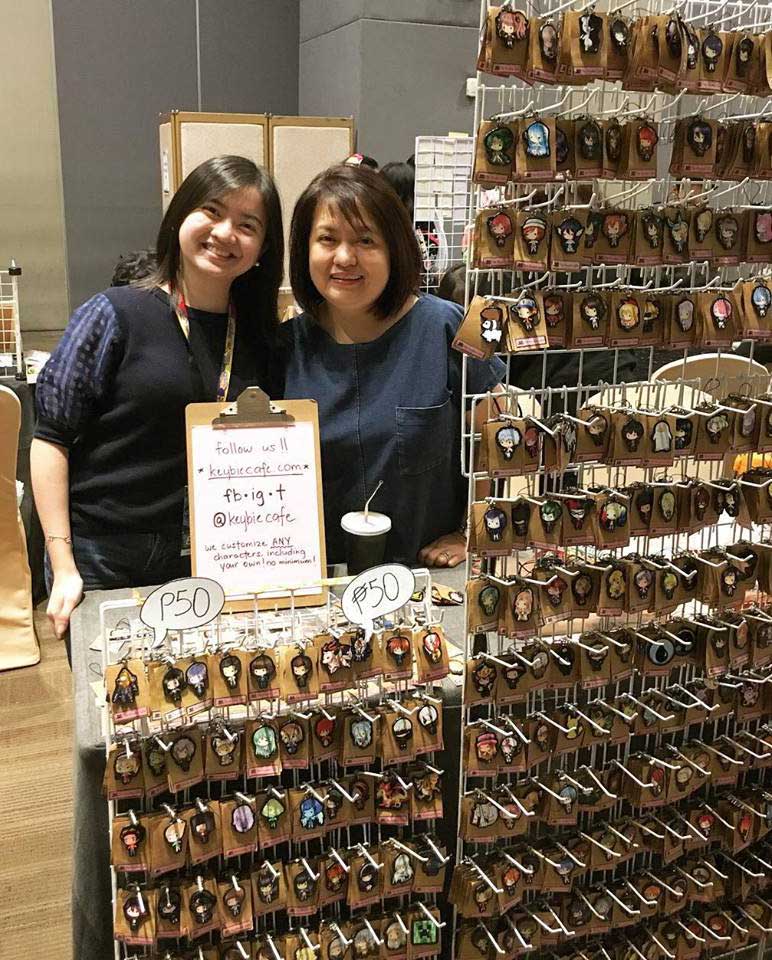 Mom keeps a close eye on finances and operations while I focus on marketing and designing. She and my late dad Mike used to help me source supplies and handle nitty gritty details such as packaging and packing.
Keybies are manufactured by hand from start to finish right at home with the on-the-side employment of the household help.
Each keybie used to be illustrated by me, but to accommodate the steadily growing demand for new designs and characters, I assembled a small Keybie Team comprised of talented artists.
Stay tuned for our new designs and peeks into our creative processes on social media: Instagram, Facebook, Twitter, and Shopee!
My mom also calls me Fyukinta, and I like raising [f]lants!
What started with a single typical venus flytrap grew into a full little garden of bug-eating plants.
When I got my first vft, I managed to raise it and more thanks to the help of more experienced carnivorous plant enthusiasts who were very generous with their knowledge and much, much of my own research online.
My collection has since expanded to include more than just venus flytraps, though they remain my favorite. The byblis is a close second, and now I've managed to add various sundews (drosera), pitcher plants (nepenthes), a few pings and sarracenia to my bug-eating garden!
Learn about carnivorous plants with me! 
Occasionally I also sell plants, growing media, and Maxsea fertilizer. I also write guides for fellow carnivorous plant hobbyists and beginners!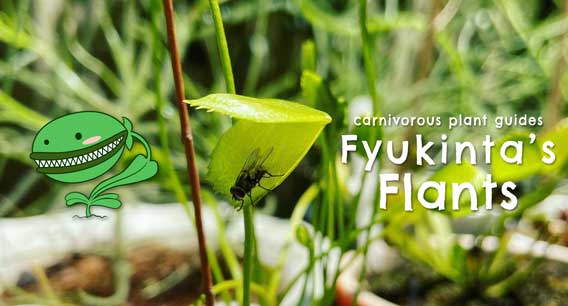 I document the growth of my bug-eating collection and share daily posts with learnings and tips on how to raise these beauties on my Facebook, Instagram and YouTube. Most resources online are from other countries, so why not add a local reference? There's so much to learn about them!
My stories also have updates on my composting and non-carnivorous plant content. Sometimes I see cool bugs or animals, sometimes I try new things like grow mushrooms. Nature's awesome and there's lots to share!
Fyukinta's Flants Documentary by INOH
The awesome Rembrandt Olegario or Inoh and his team visited my garden to do a documentary! I talk about who Fyukinta is, how I restarted this hobby, and even the most expensive plant in my collection!
Garden Tour
Let's explore my carnivorous plant garden together! Venus flytraps, sundews, utricularia, pinguiculas, pitcher plants and North American pitcher plants all growing in my balcony space with the help of automated LED growlights and a water sprinkler system.
Talks, press, and features

Talking about Growing Carnivorous Plants for the DLSU College of Liberal Arts
ㅤ


Talking about the Keybie Cafe and Fyukinta's Flants with Josh Suarez on Radyo Pilipinas Lucena
ㅤ


Cosmopolitan – Remarkable Raketeras

Meg Magazine – my very first feature!

The Keybie Cafe: Cuteness Overload Coming Your Way!
by When in Manila
.
Comment Here!
comments