.


Hello October, and hello month-long cute and scary treats!

This month at the Keybie Cafe, we're putting our witch hats on and sharing Halloween related posts every Monday, from costumes, treats, to a personal fave–scary games!

First things first though, we've got Cosplay Mania 2014 coming up this weekend–and new designs and exciting new items now available in the Cafe's store!

I was supposed to finish this post last night, but (and I'm sure lots of people can relate, sadly) I was stuck in traffic for 6 hours. OTL

.
Where to get these keybies?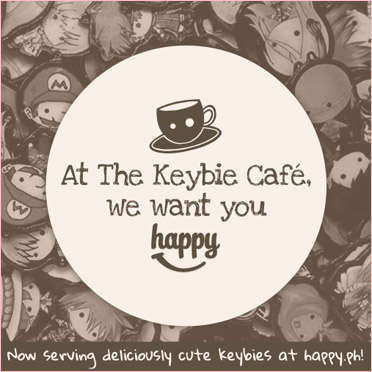 .
All these keybies are officially available at the E-Store (each one links to that specific character for your convenience~), and are also listed at the text-only Keybie List.
Stay tuned for updates as to when these keybies will be available at our branches, too!
.
.