.
Every future bride wants to make sure the happiest day of her life runs perfectly–from the big decisions like the perfect place for the wedding, to the little details like wedding favors or giveaways.
Wedding favors are a great way to share what you and your significant other love with friends and family. It could be a trinket that's symbolic of a memory you both cherish, such as the day you met, or it could be a souvenir that showcases the interests that brought you both together. It could even be a special, personalized item that symbolizes how you want to present yourself and your spouse for your guests to remember your day with you.
Keychains can do all that for you, and while the possibilities are endless, with keybies–the possibilities are both endless and affordable. Keybie wedding favors can be designed to fit any theme, and make a memorable keepsake from your wedding day.

Ms. Manager and Butler Kay ready to serve up wedding keybie cuteness!
Don't take it from us though–we've had the honor of designing wedding favors for these happy couples, and we're happy to share what we did for them just to give you ideas for that absolutely perfect wedding favor.
.
We'll help you share what you love, no matter what fandom.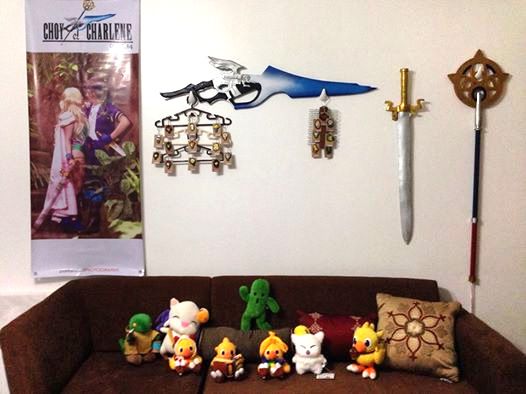 If you and your significant other share a passion, why not turn that passion into something cute for you and your guests as part of a theme wedding?
We've had the honor of designing a wide range of Final Fantasy keybies for a cosplaying couple's idyllic Final Fantasy wedding, and we can do the same for any fandom you and your fiancee fancy!
.
Have an original design idea of your own? We'll make it happen!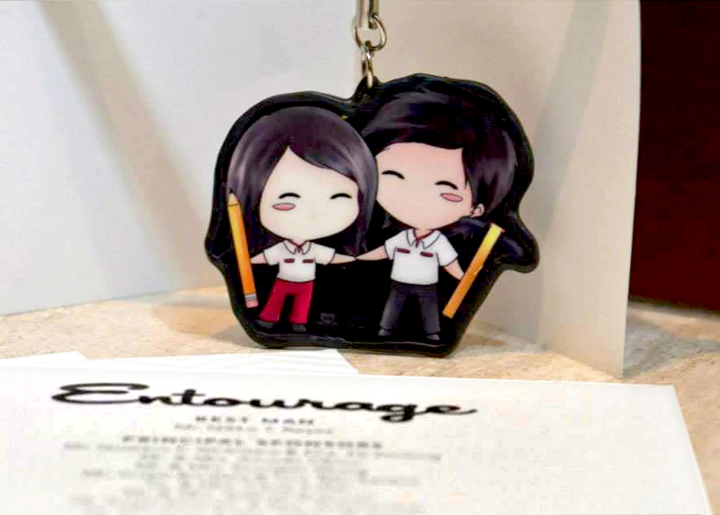 We don't just keybiefy characters, we can turn real people into versions of themselves in our keybie style!
Simply let us know what you have in mind, and we'll work closely with you to come up with your ideal wedding memento–just like what we did for this lovely architect couple, who chose to keybiefy themselves as how they first met.
.
Designed your very own image yourself? Turn it into the perfect wedding favor!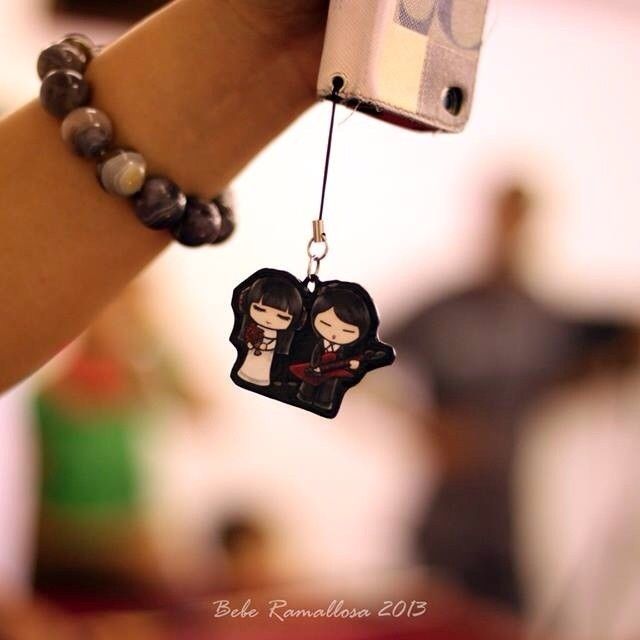 If you and your spouse have a design of your own that you'd like to use yourself, we can use that image as is to make your wedding favors too.
We can also help you color or modify your design, just like what we did for this artistic couple's wedding favor (shown above). It started as a sketch of a bride sporting earphones and groom with a cool guitar, which we colored before lettering the back of each favor with their wedding date.
.
Want to customize your ideal wedding favor keybie?
Whatever favor your perfect wedding needs, our keybies can offer something deliciously cute for you and your guests. You can even choose to have your wedding favors attached to:
versatile cellphone straps
sturdy classic keychains
or more modern dustplugs
We know how important it is to pay attention to detail when it comes to such a special day, and since we also offer our keybies wholesale–you can have your completely personalized wedding favors without having to worry about breaking your budget.
For inquiries, message us on Facebook, or send us an email at keybiecafe[@]yahoo.com!
—————-
Doodlelicious Ms. Manager and Butler Kay by Kay.
All images taken and owned by their respective couples
Comment Here!
comments