. –And are adopted into good homes by anyone who finds them!
This little project by the Geeky Hooker started when they began crocheting lumpy little characters, which they gave away to friends.
Eventually, they started leaving them in random places in San Diego with handwritten notes attached, letting passerby know that these critters are up for adoption.
People in the area who find them can take a crochet character, and officially give them a good home.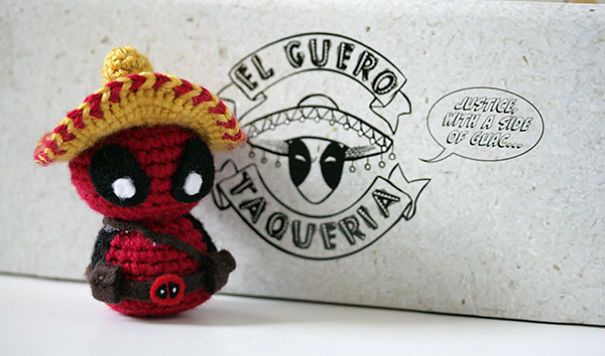 Chimichangas!