For this #What'sNewWednesday instead of new designs, we're continuing with our line up of new items–and we're happy to introduce the latest dotty-eyed additions to the Keybie Cafe: Keybie Pens!
Why use a regular pen when you could be writing down notes and stories and diary entries with your favorite keybie character peeking up at you? Use them at school, use them at work, use them to write spur of the moment good ideas while you're at a coffee shop, or let them hang from your neck while you're on the go.
These cute mini pens are just as chibi as our keybies, and can have any keybie design on their chubby bodies. They've got black ink, equally colorful straps to match, and click-pen action!
Keybie pens come in 5 colors, starting with–
.
True Blue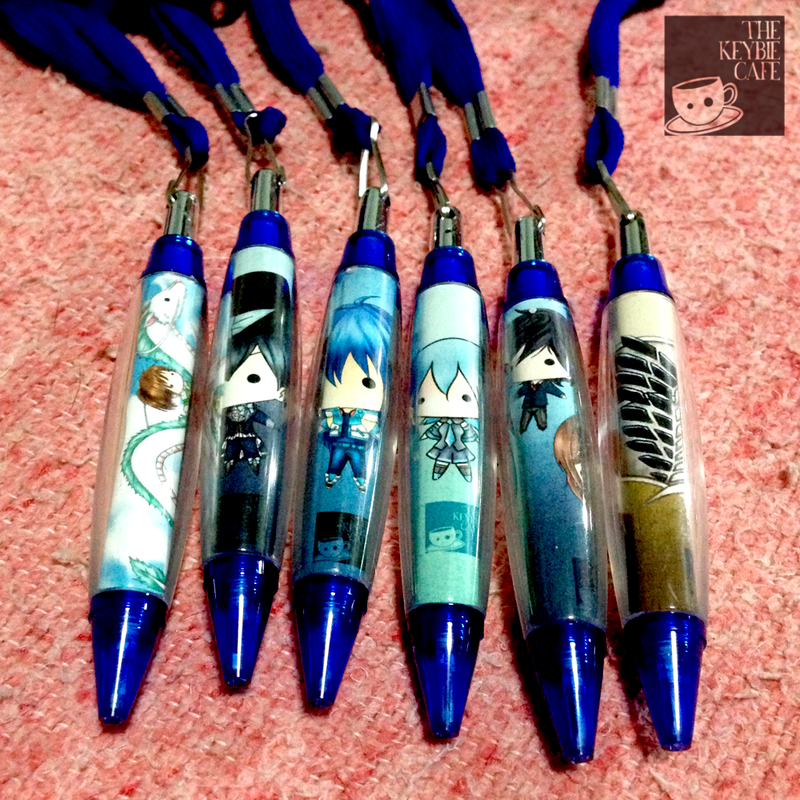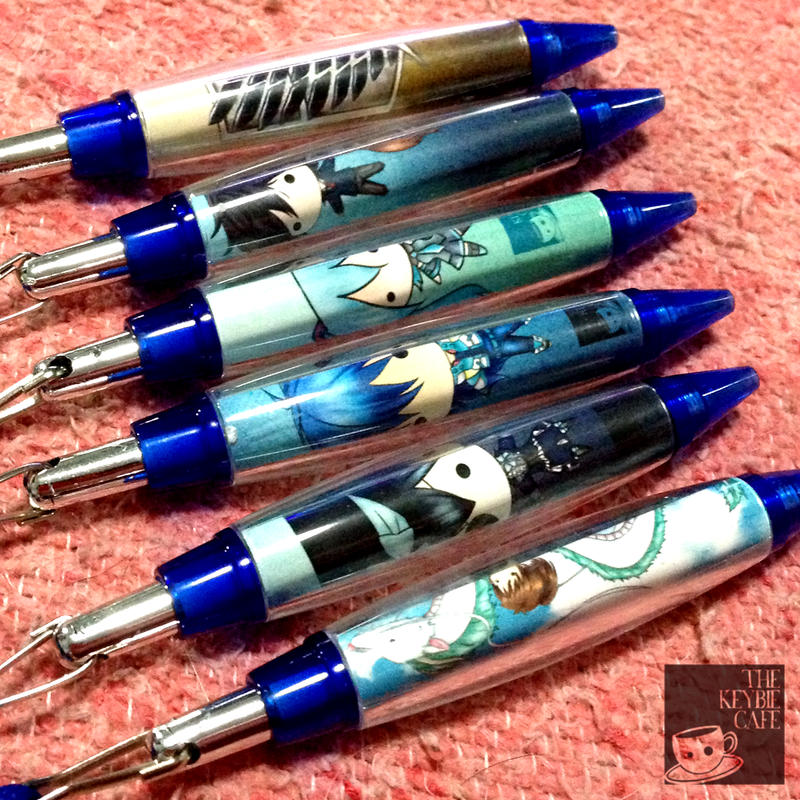 Who looks good in blue? Ao Haru Ride is a no-brainer, as is Aoba Seragaki and Ciel Phantomhive. Hatsune Miku and the Scouting Legion sigil rock blue too–but we especially love that new little girl riding a certain dragon…