.
After a yet another long #WhatsNewWednesday hiatus–
Here are some of the new designs. More new designs coming next week!
Presenting more Fire Emblem keybies, with Fire Emblem Warriors announced for the Nintendo Switch and the New 3DS. Fire Emblem Echoes was also announced to be released on May 2017 for the 3DS. Anyone who is as excited for these as I am?
Unfortunately, the online store is still not accessible, but inquiries can be done though our Facebook page.
Where to get these keybies?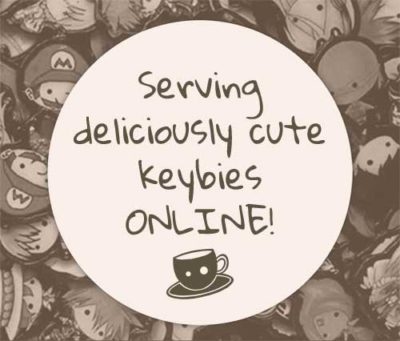 All these keybies are officially available as dustplugs, cellphone charms, and keychains at the E-Store (each one here links to that specific character for your convenience!), and are also listed at the text-only Keybie List. Stay tuned for updates as to when these keybies will be available at our branches, too!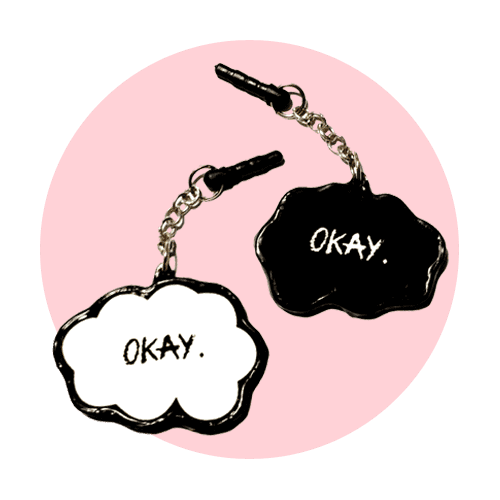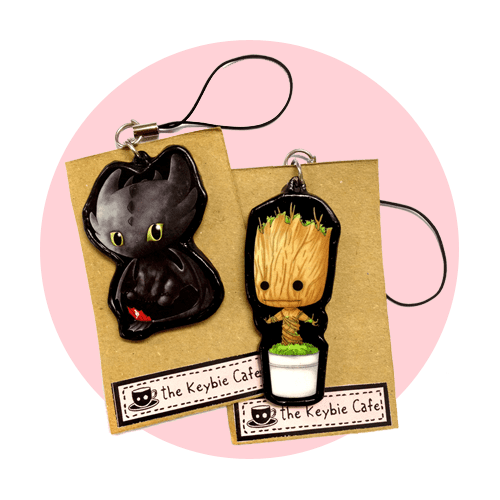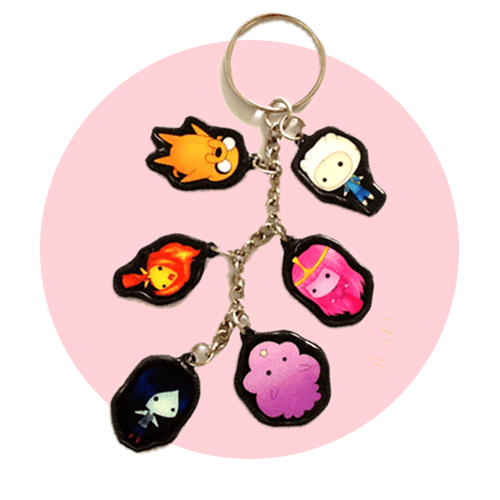 .
All New Designs this #What'sNewWednesday!
Fate Apocrypha keybies – Caster of Red
Fate Grand Order keybies – Archer
Fire Emblem Fates keybies – Azura, Elise, Sakura, Midori, Ophelia Dusk
Fire Emblem Radiant Dawn keybies – Mia
Frozen keybies – Kristoff, Sven
KonoSuba keybies – Megumin
Monster Hunter keybies – Grimclaw Tigrex, Moga Swweetheart
Overwatch keybies – D.Va, Carbonfiber Genji, Sparrow Genji
Persona 5 keybies – Futaba Sakura
Pokemon Go keybies – Candela, Blanche, Spark
Suicide Squad keybies – Harley Quinn
Trauma Team keybies – Albert Sartre, Gabe Cunningham, Hank Freebird, Naomi Kimishima
Yu-Gi-Oh! Duel Monsters keybies – Dark Magician
Don't see the design you want?
Don't wait! Have your favorite characters keybified with our custom order form! Need wedding giveaways? Party favors? A unique gift for your best friend? Maybe your significant other?
The Keybie Team can keybify any character (with some exceptions), including original characters of your own design–and real people! Yes, that means you and your bestie could totally go dotty.
.
How to take care of your keybies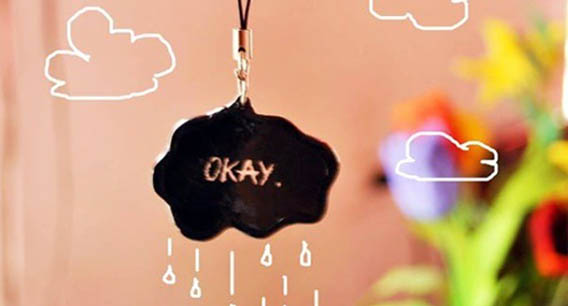 Already have a keybie collection? Check out our tips to keeping your keybies clean and looking good as new at our handy little guide to caring for your keybies!
.
.
Comment Here!
comments