.
In Guertena's gallery, Ib went up against artwork that pulled her in a creepy world, chased her around said creepy world, met an assortment of characters, and showed her that art can be a very dangerous—but intriguing—thing.
Not this museum though. Far from scary, this museum is full of exhibits that also pull you in—only in ways that let you live fantastic adventures and hilarious moments all in one building without the horror.
This magical, crazy place is Art in Island, a 3D art museum in Cubao that allows its visitors to interact with all of the art!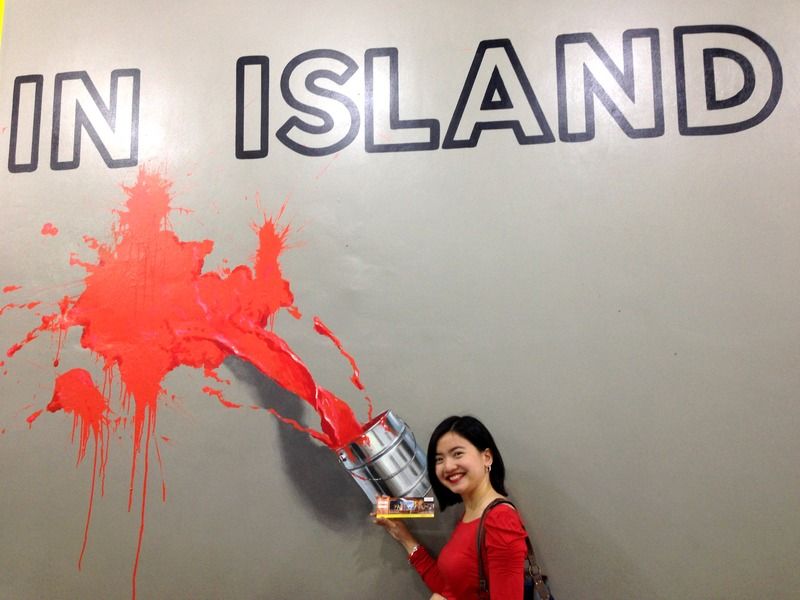 .
Step into the Art
When visiting, make sure you bring nice socks (you surrender your shoes before entering), a good camera, and a ton of imagination.  It's easy to be overwhelmed by all the artwork once you get inside.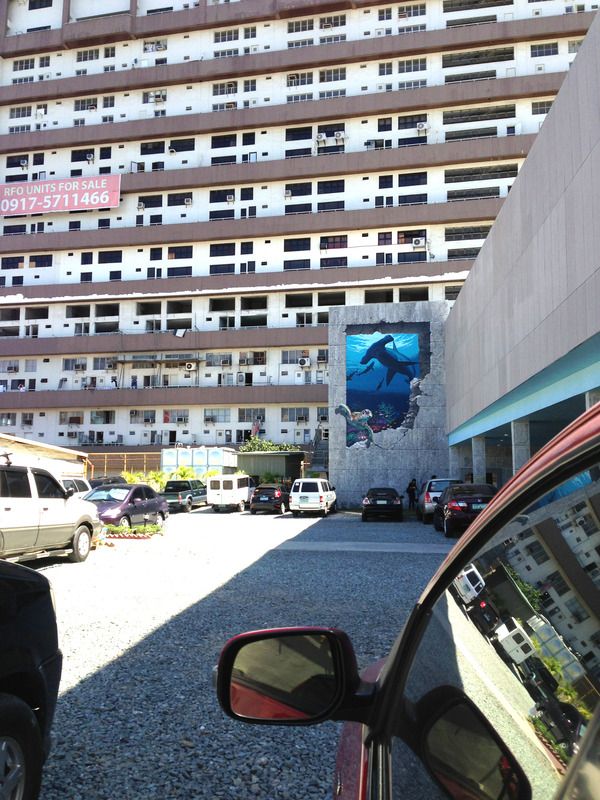 Ideally, the best time to come so you can take it easy finding that perfect pose is on a weekday, but we came one Sunday morning and lucky us—we got to enjoy the art with fewer people than usual.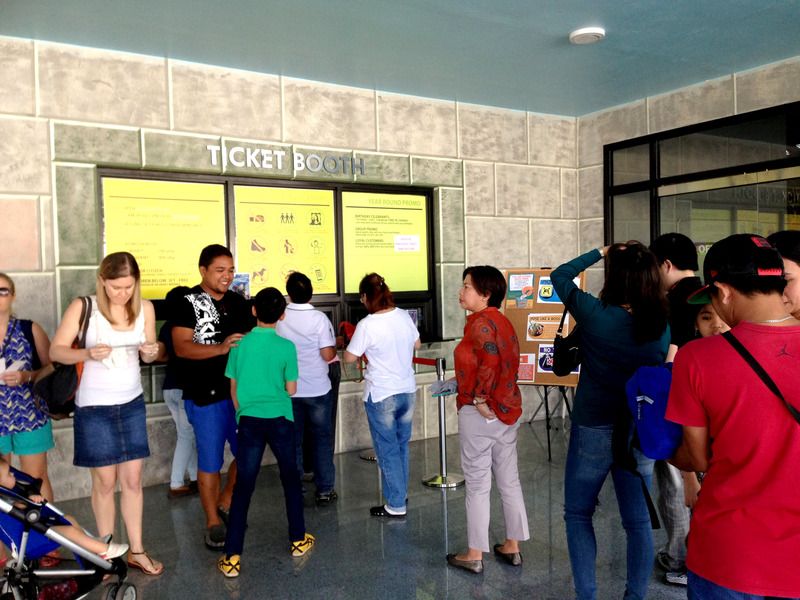 Most of the exhibits have examples for poses so you can get ideas for just the right pose or camera angle. There are also stickers on the floor that serve as guides for the best place to take photos from.
It can take a bit of a effort to pose yourself to look like you're properly interacting with the murals, like taking care not to look at the walls and pretending to look at something 'in front of you.'
After a while I stopped caring about how I looked while 'expressing' myself—and neither should you! Don't worry about looking silly or downright stupid—no one will care how you look unless it was a pose they can use for inspiration!
Art in Island is all about unleashing your creativity and being one with the art.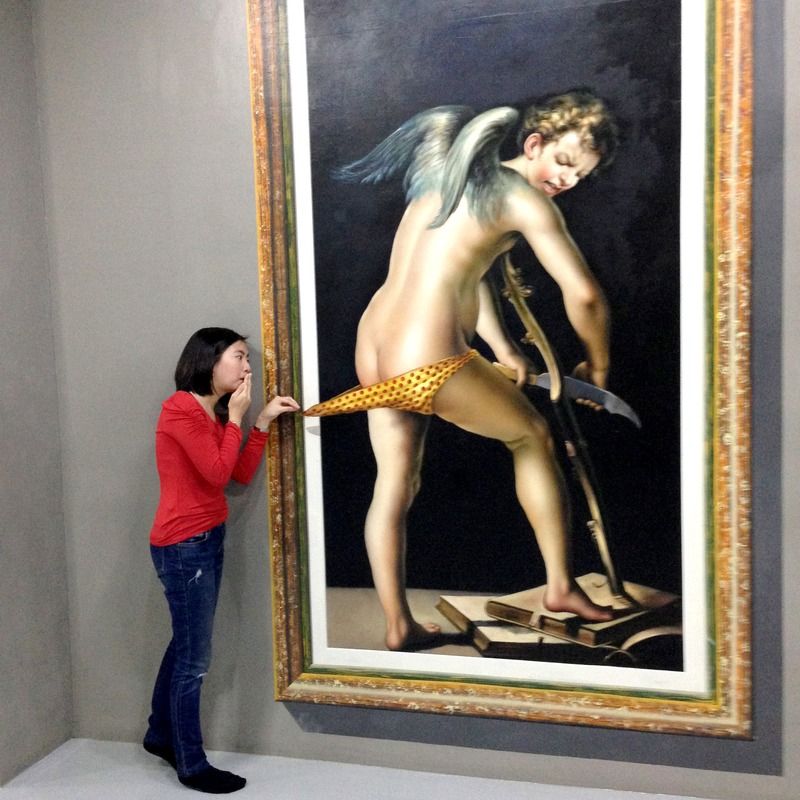 Just kidding.
.
Explore new places
It's like taking a trip around the world, and then some. How would you resist stepping into places like an underwater paradise—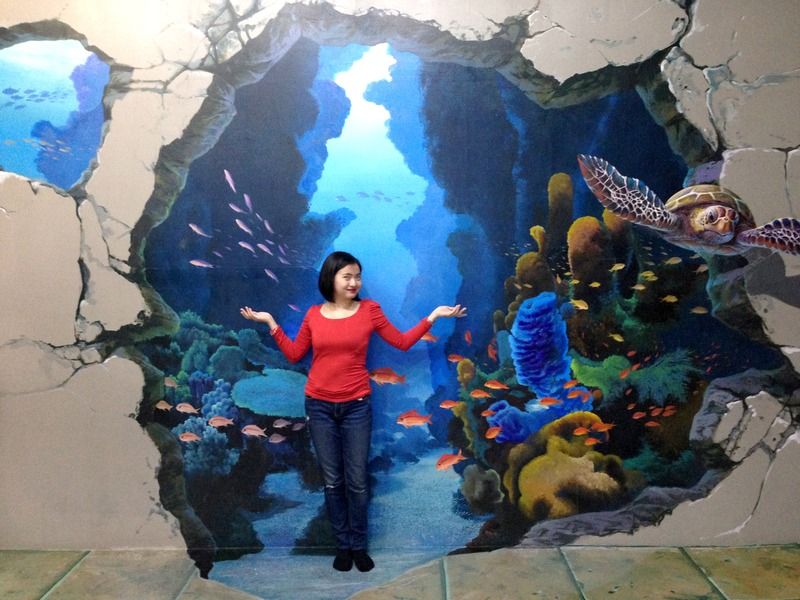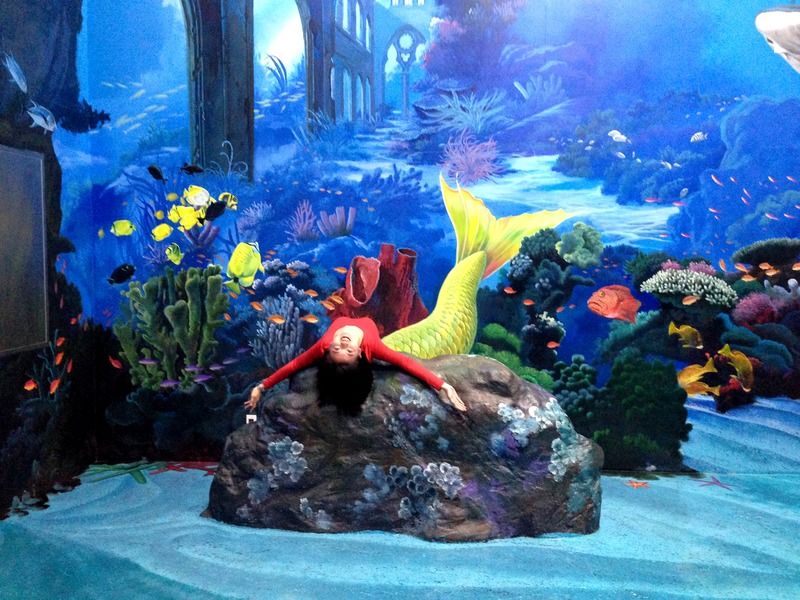 An 'above water' paradi—I mean adventure—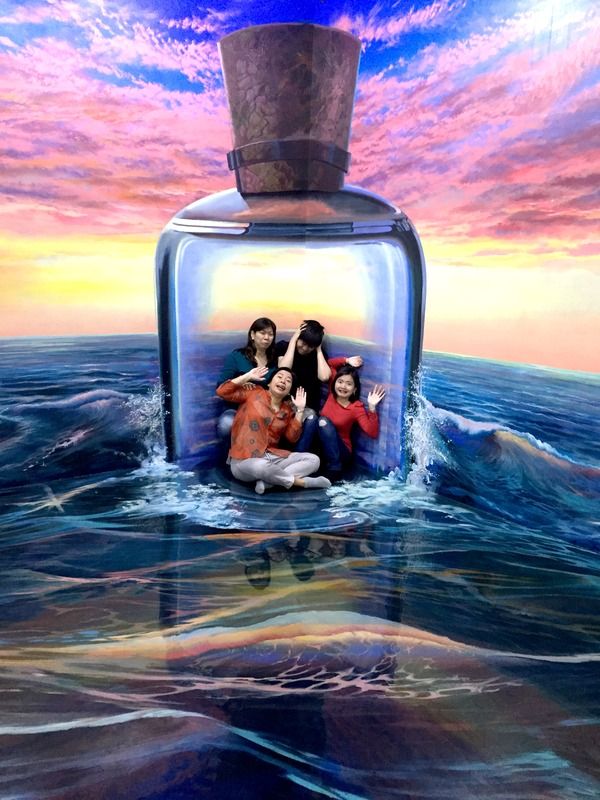 An ancient Egyptian escapade—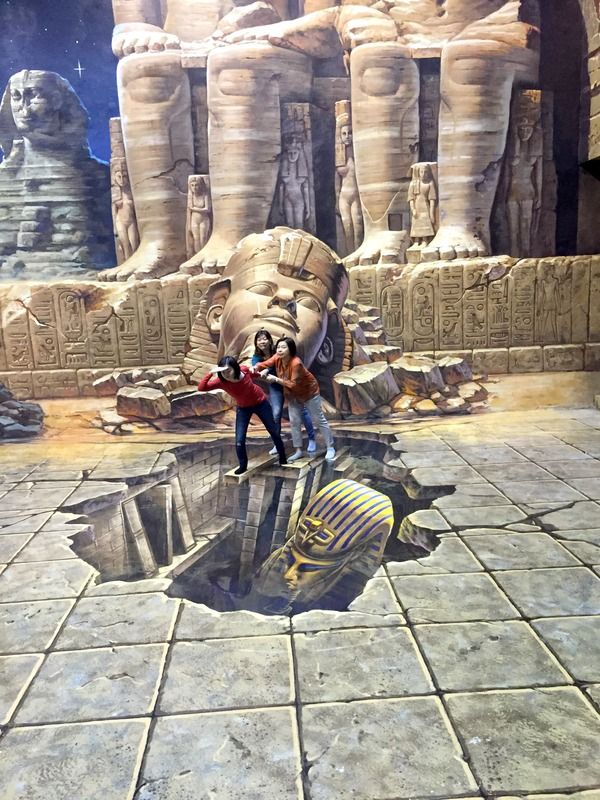 A drive to what might've been the original Caesar's palace—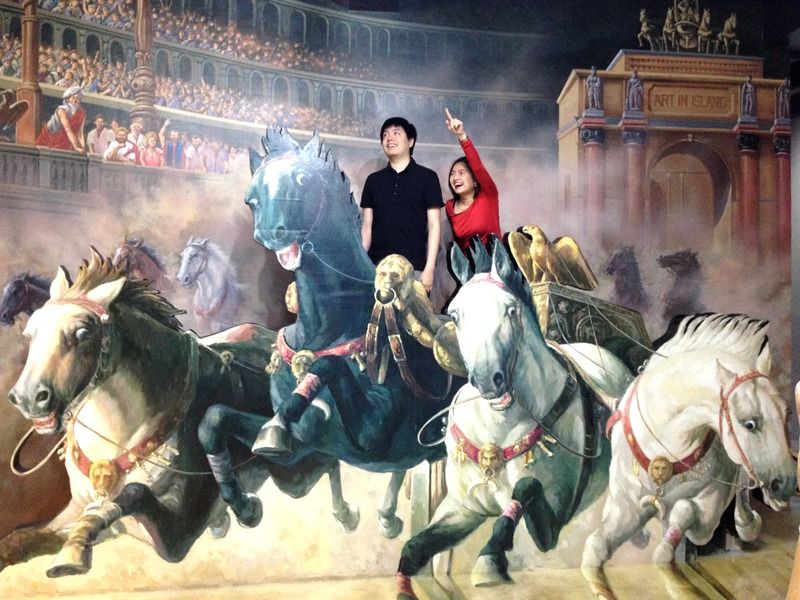 A literal storybook world—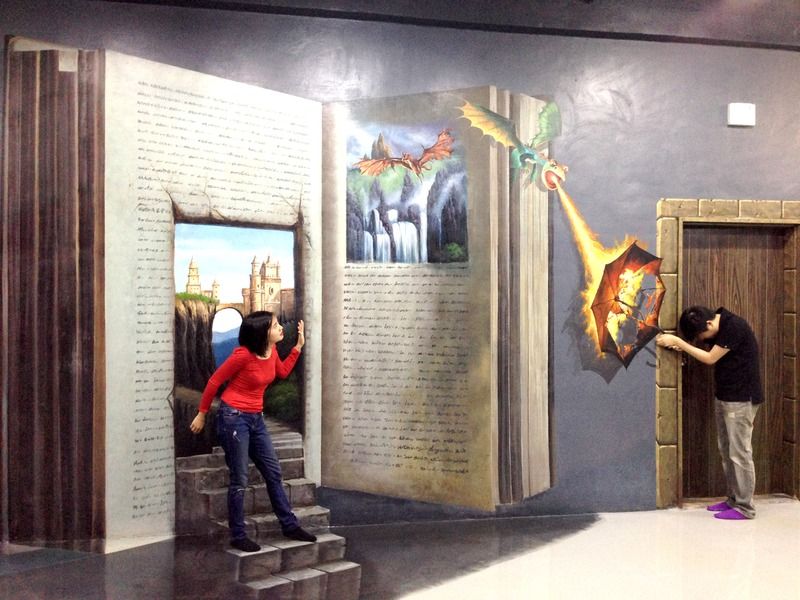 And lovely places like Venice or Rome.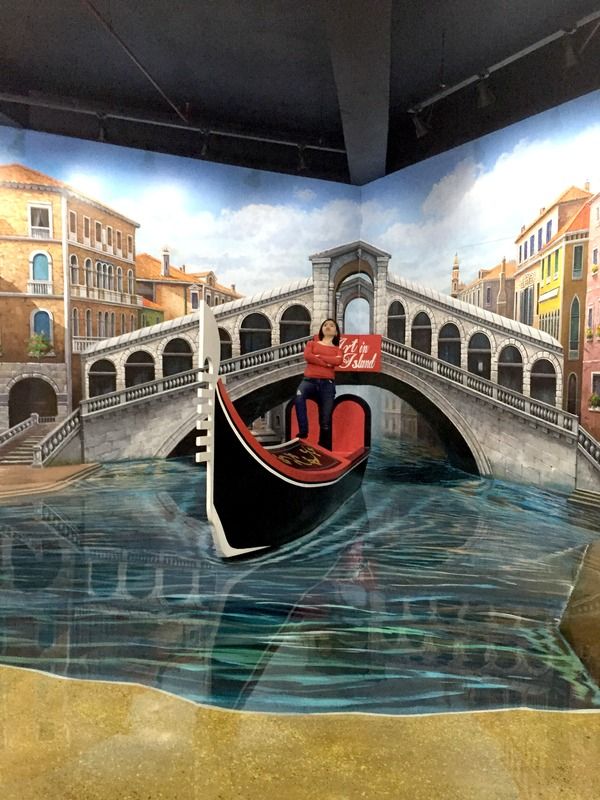 The place just takes adventure to new heights I tell you.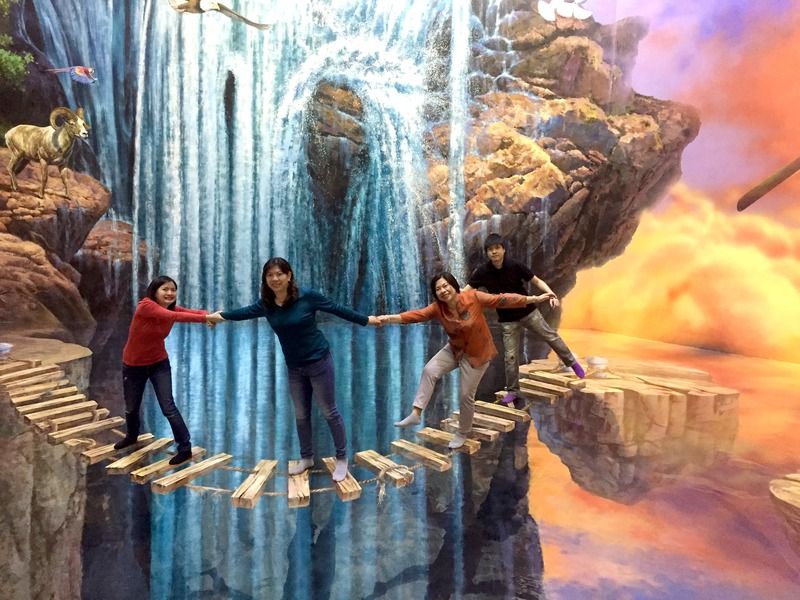 I even visited hell. This guy was very accommodating, but he needs to put on weight.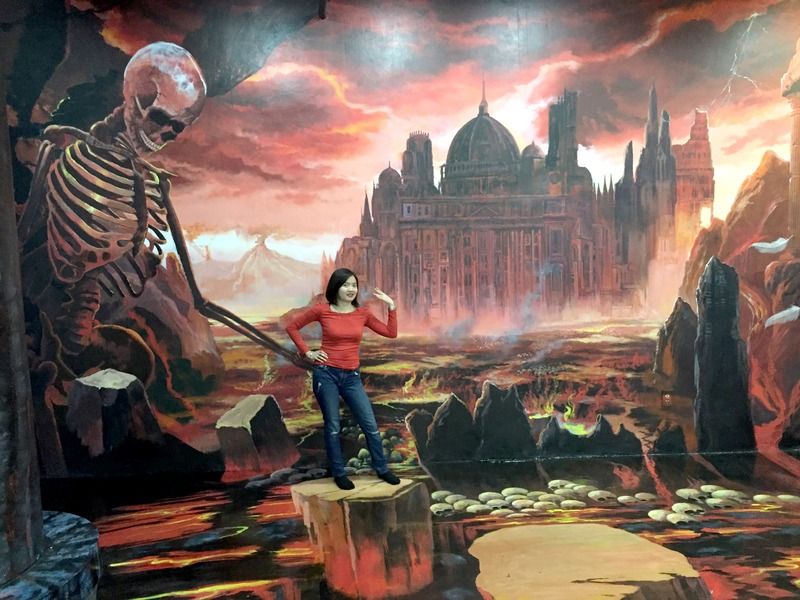 In ways that would make Dante (the poet, not the half-breed badass) proud, I also got to see heaven.
.
Meet new friends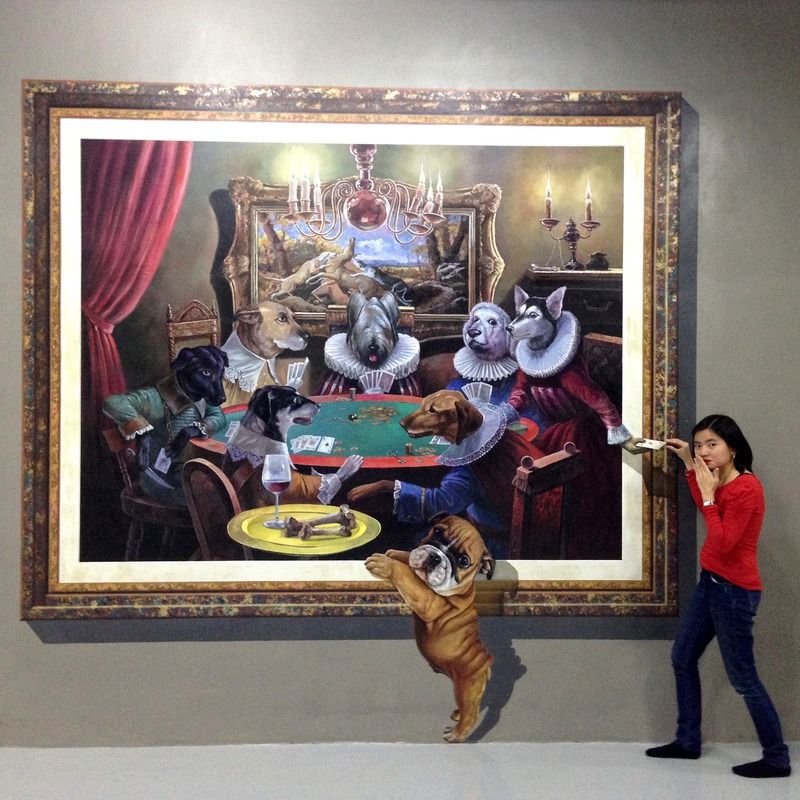 The characters you meet are fascinating on their own, too, and there were plenty to see!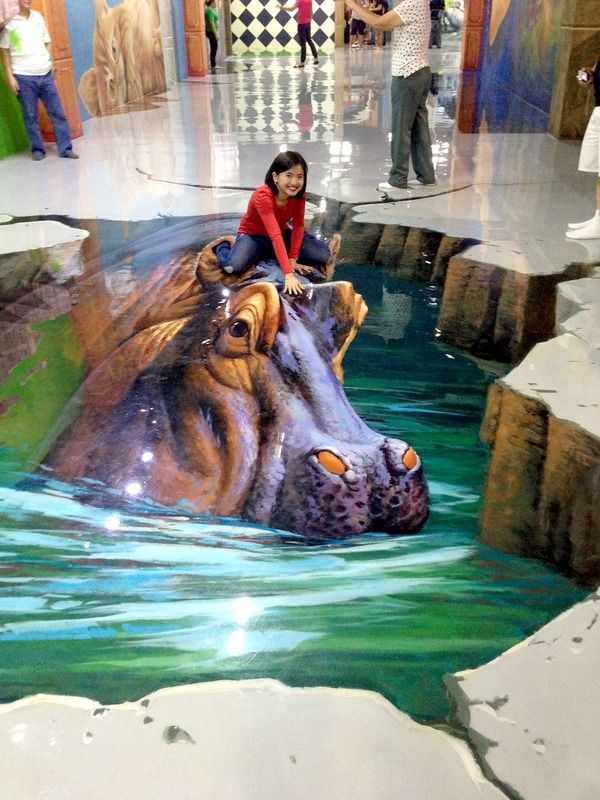 Like the complete lack of dental cavities in this new friend–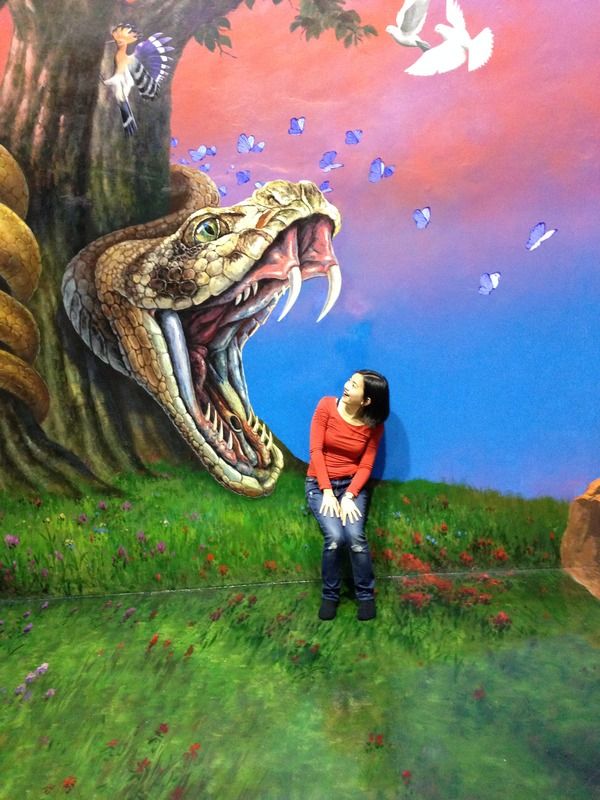 A wildebeest who seems to love Coca Cola as much as I do–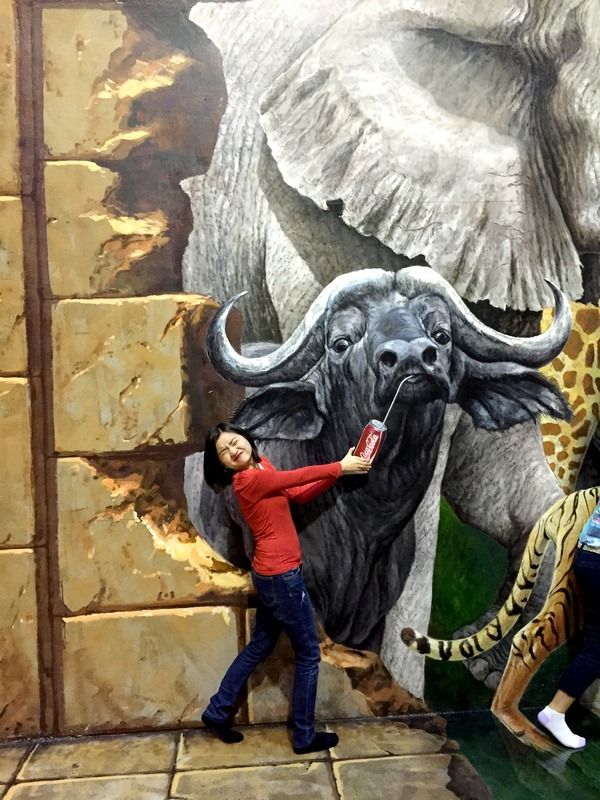 I think I learned how to communicate with dragons perfectly, too.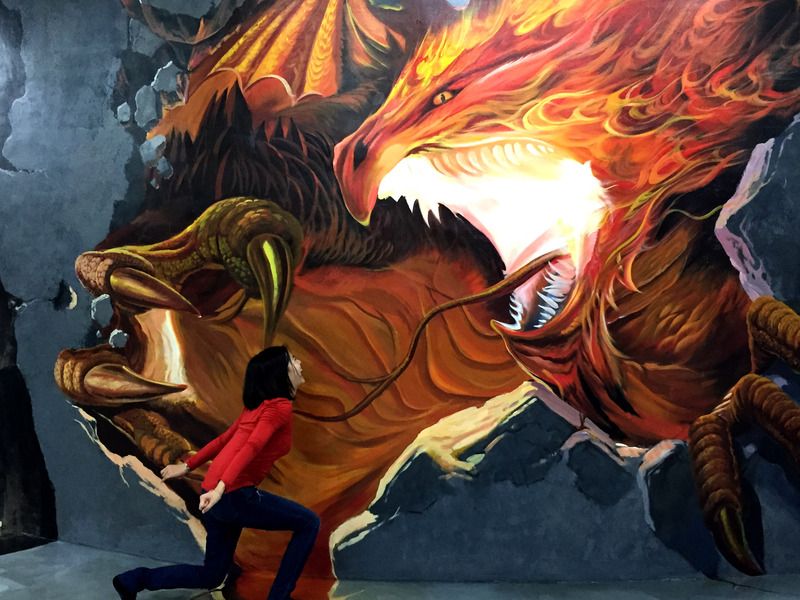 I'm already a small person, I didn't want this giant pointing it out.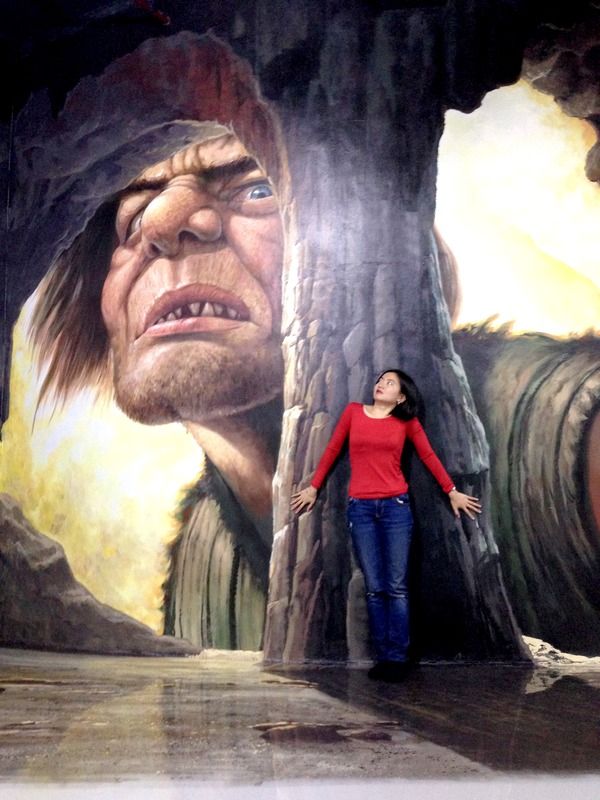 I think this gorilla's adoptive parents are happy he met a new friend, but I'm not so sure.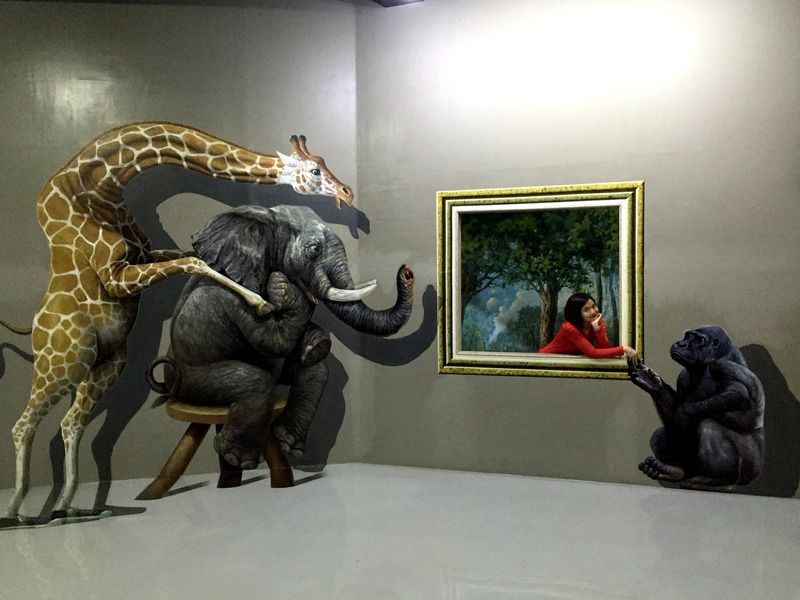 Who's a good kitty? Who's a good kitty?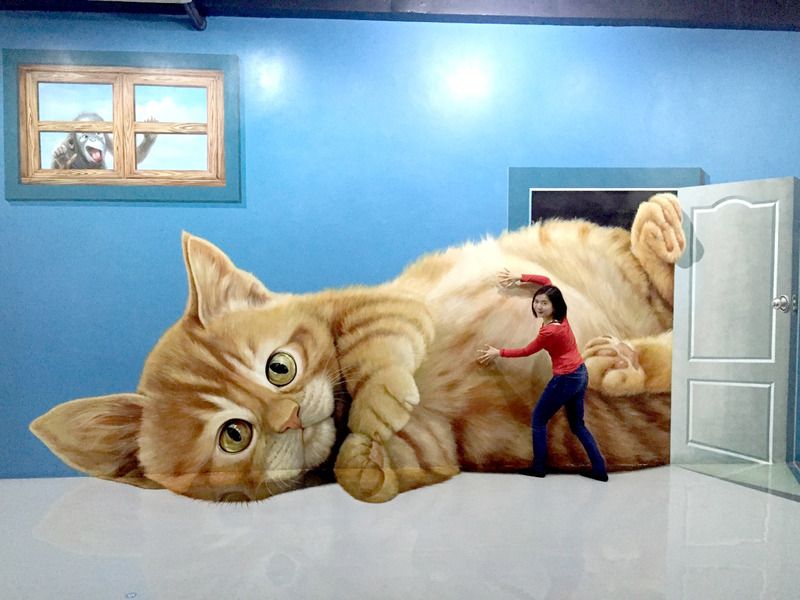 Heck, I even met Santa Claus and told his reindeer I was a good girl this year. So far.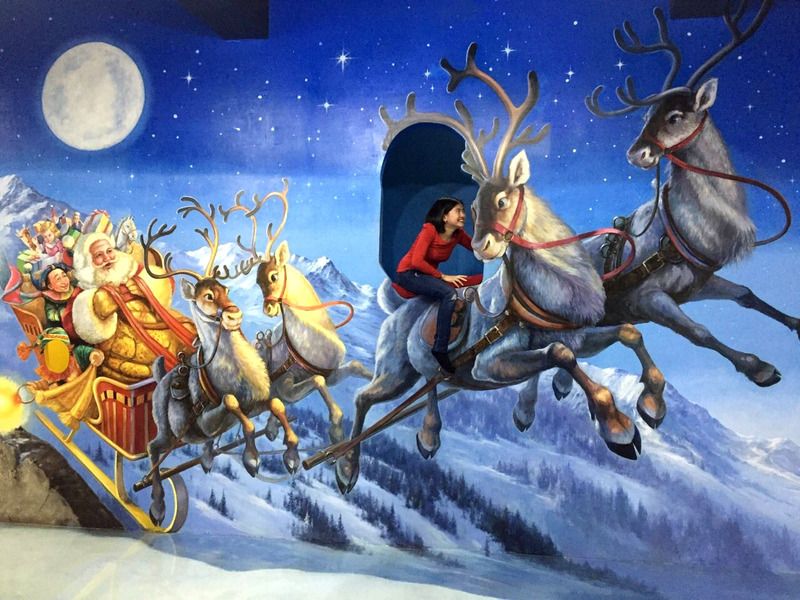 Totally good. Promise.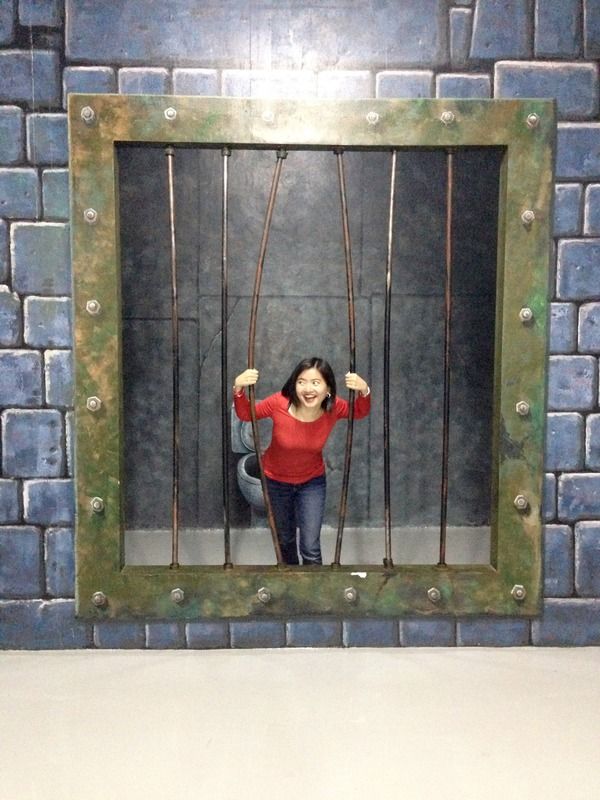 I mean, I may have visited hell—-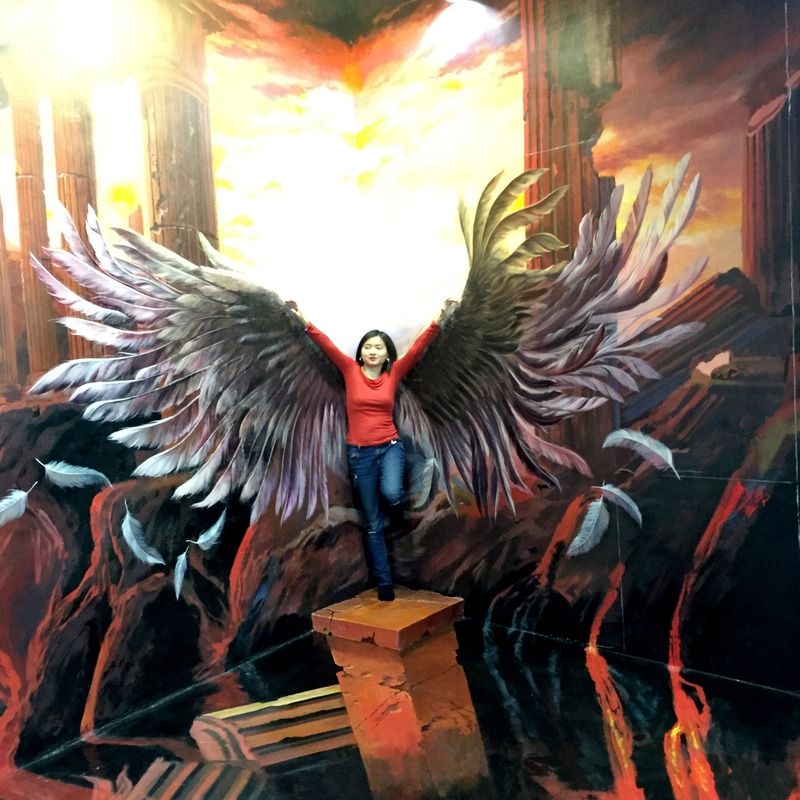 But my wings are totally clean.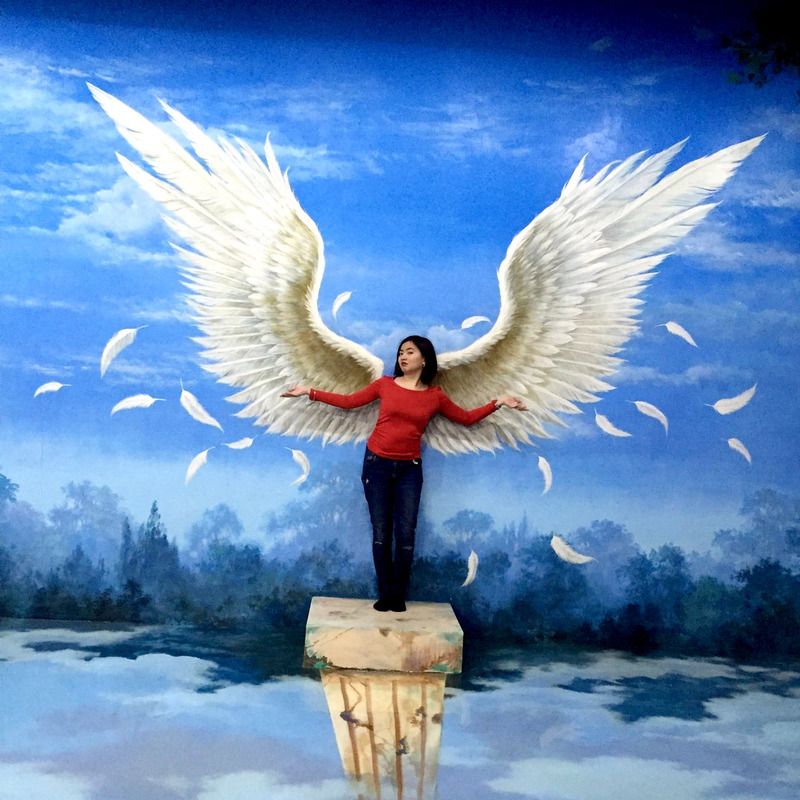 .
It's all in the mind—err, eye.
Apart from clever angles and scenic views, Art in Island offers optical illusions that make you anywhere from larger than life—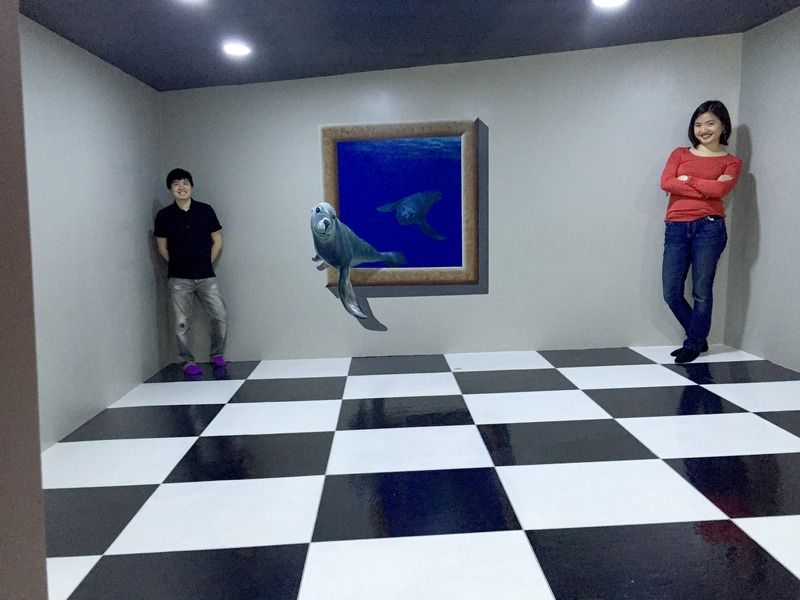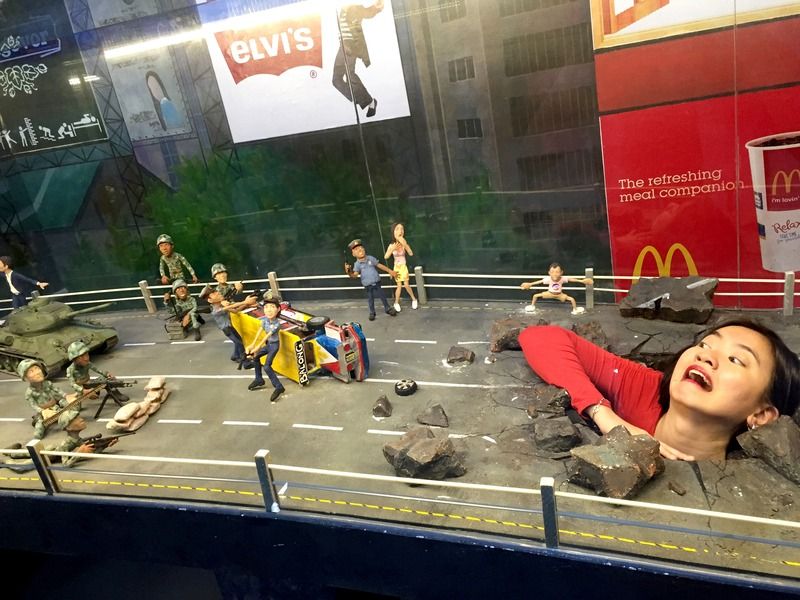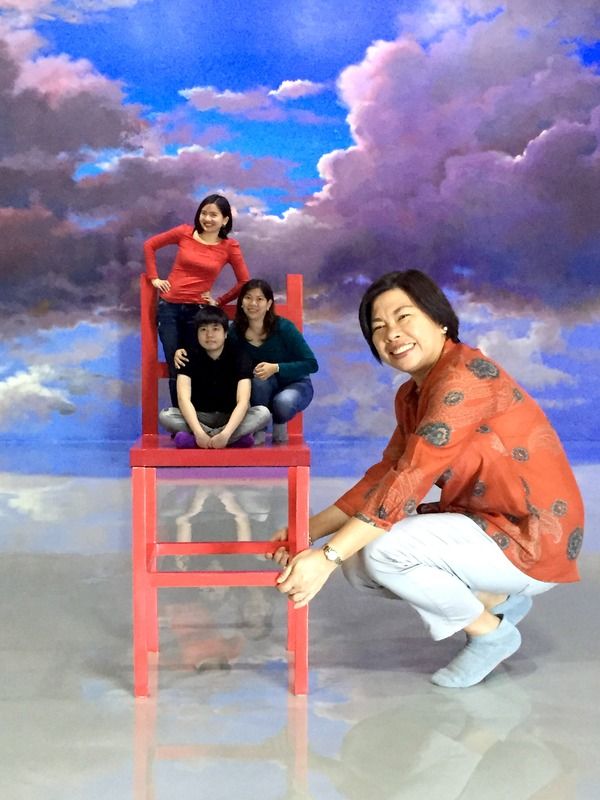 Topsy-turvy—
And all kinds of trippy!
.
How to make the most of your visit
Not gonna lie—getting the perfect pic with all these paintings can be really challenging, so don't worry if you don't get it right the first try. Every picture here was the result of multiple takes!
Imagine the scene as 3D
This may sound  a little weird, but don't just look at the paintings or the camera when you're posing. Imagine yourself in whatever scene you're in, and take note of how and where the objects you're interacting with are located.
This makes the angles of your face cooperate with the illusion that you're in a 'real' scene, and not just standing against a painting. It helps most especially when you're 'holding' something, for example.
look at examples for ideas and plan ahead
Unless you planned things really well and visited Art in Island on a day when no one else is around, you're going to be waiting a lot for a picture with some of the exhibits. You can take this time to look for posted guide photos that show great ideas and examples of how to pose.
These photos are usually on an ordinary wall near the exhibit you want to pose in.
Be the next Oscar winner and play with your face!
Wouldn't it get boring if every picture you take is of you smiling—even when you're about to be eaten by a giant anglerfish? Don't be a smiley Bella Swan and keep the same face every time—play it up!
It's a lot more interesting to show a whole range of what your face can do when reacting to different scenarios, so give that smile a break and practice looking terrified, sneaky, or maybe even downright evil.
Get your friends or family to act with you
If a picture is worth a thousand words, then it's easy to say that a picture's capable of telling a story. If you're stuck without a good pose, try to think up a nice little story/scenario to go with your picture to get you in the mood and have you react accordingly to whatever's happening in the exhibit.
What's more, it makes it easier for a group to be consistent—and adds an excellent touch of variety to boot!
.
Inspiring work
At the end of the exhibits, a long wall proudly displays the many palettes that the museum's artists used to paint all the beautiful murals within the building.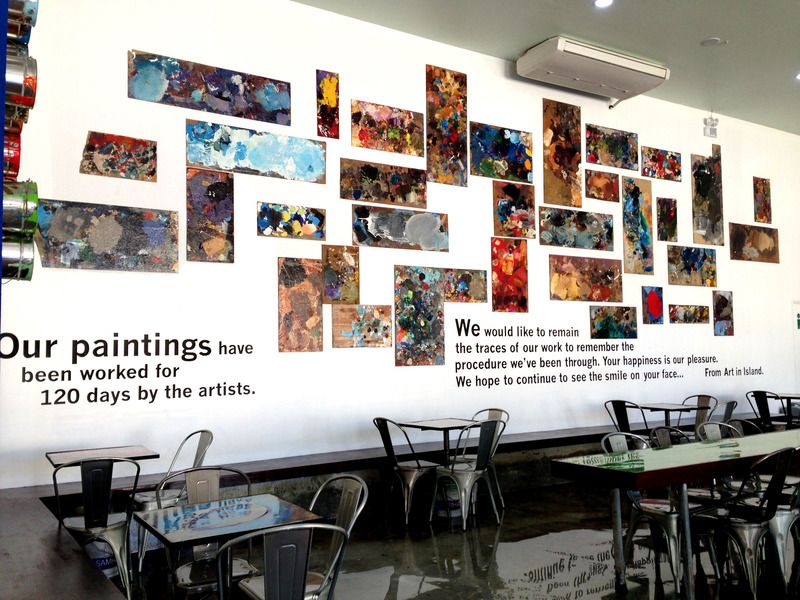 It's an amazing sight to see, especially when they offer a reminder that talented people are responsible for handpainting all that art for 120 days.
Is it worth a second visit? You bet.
I'm definitely coming back! There were so many installations that I wasn't able to fully enjoy. Art in Island is a perfect place to take epic pictures of  yourself, your family, and your friends, and all you need is P500 pesos, a good imagination—and the confidence to keep a pose for 5 seconds!
 .
————–
Art in Island
Opening hours: Tuesdays to Sundays, 9:30 AM to 9:30 PM
Address: 175 15th Avenue, Brgy. Socorro, Cubao, Quezon City
Ticket price: P500 for adults, P400 for students, PWDs and senior citizens
Facebook
Comment Here!
comments