.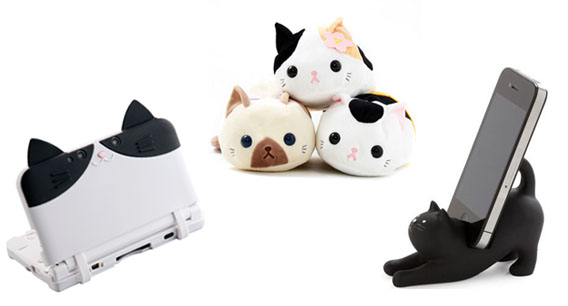 A Belated Happy Nyan Nyan Nyan Day!
On February 22, Japan celebrates its annual Cat Day, also called Nyan Nyan Nyan Day for a rather cute reason: the Japanese word for the number 2 is ni, which, if you added a certain syllable, becomes the Japanese word for meow, which is nyan (think Nyan Cat!). With this logic, the string of two's in Feb 22 becomes the English equivalent of meow meow meow!
While Japan definitely does love its cats, so does most of the world (including me, though I do love dogs better).
Whether you're a bonafide cat lover or a simple cat appreciator though, we've put together a list of cat-themed items too cute not to tug on your purr-sonal tastes.
.
Utage Tsuchineko Plushies
They're soft, they're plushy, and if what you want is a squishy, kitty hug, they're ready to keep you company. Buy one here.
.
Neko-Nyan Nintendo 3DS XL Silicon Cover
Ever wanted to make your 3DS go nyan? This Silicon Cover gets you 50% there. The other 50% involves getting a voice to say the actual nyan. Buy it here!
.
Cat Stockings
These adorable twin cats are sneakily printed on stockings to make them nice and perky. They even come with tails at the back! Buy a pair here.
.
Cat Measuring Cups
Cat lovers who also love being in the kitchen will find these measuring cups twice as cute! Buy them here.
.
Black Cat Tea Set
This set comes with a teapot, a lid that doubles as a cup, and a strainer that all stack together to form a cute black feline, ready to brew. Buy it here.
.
Kitty Sticky Notes
Organization can be tedious, but these 4 kitty sticky notes can make your even your math notes look cuter and cheerier. Buy the set here.
.
Cat Gloves
These cat gloves are soft, cute, and add just the right bit of rawr to any kawaii outfit. Buy a pair here.
.
Cat Ear Canvas Backpack
Whether you go to school, or college, or just prefer to tote a backpack to work, the cuteness of this canvas backpack goes with almost everything. It also comes in white and pink! Buy it here.
.
Cat Phone Stand
Stretching contently, this little guy's ready to support your phone. It even comes with a velvet base so your phone's base wouldn't get scratched. Buy it here.
.
Derbyshire Keybie
This little sweetheart is ready to dangle off your phone, bag or even DS as your very own kawaii keybie. Buy one here!
Got any more cat-themed items you want to share? Tell us in the comments!
.
If you love cats–
How's the idea of a Cat Cafe sound? I got to experience Calico Cat Cafe in Shinjuku, Japan and the experience is… flufftastic.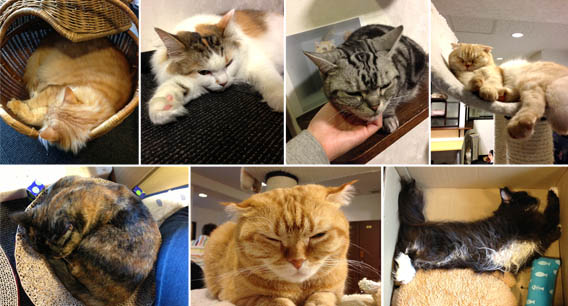 On that note–
These digital cats are too cute to pass up! Neko Atsume is a free digital game where you collect the cutest cats with food and toys you leave for them. Download it there!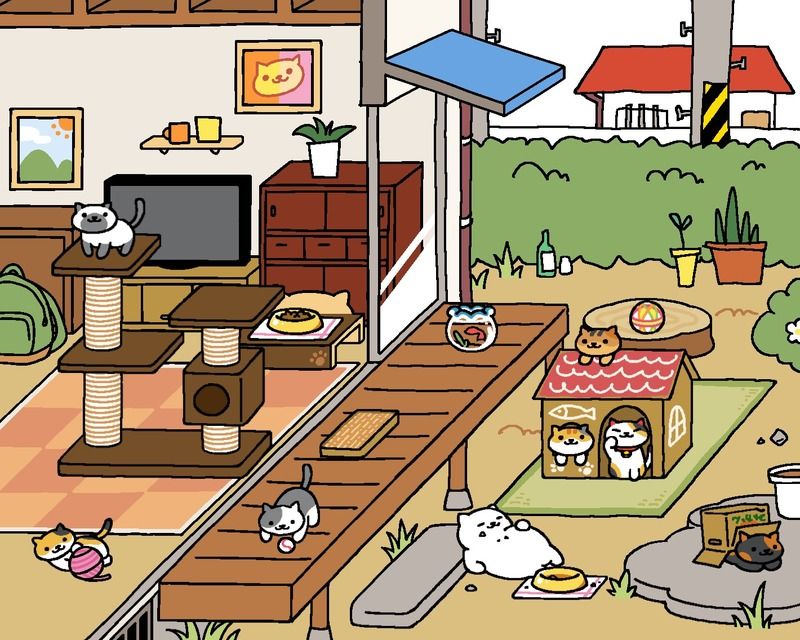 All these adorable kitties!!
Comment Here!
comments