.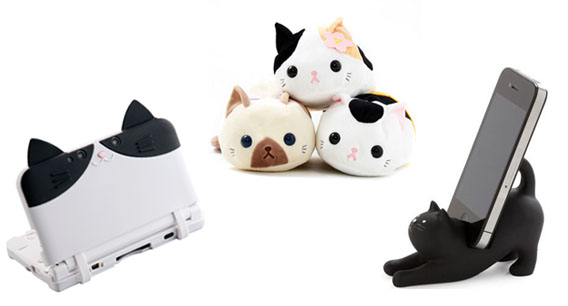 A Belated Happy Nyan Nyan Nyan Day!
On February 22, Japan celebrates its annual Cat Day, also called Nyan Nyan Nyan Day for a rather cute reason: the Japanese word for the number 2 is ni, which, if you added a certain syllable, becomes the Japanese word for meow, which is nyan (think Nyan Cat!). With this logic, the string of two's in Feb 22 becomes the English equivalent of meow meow meow!
While Japan definitely does love its cats, so does most of the world (including me, though I do love dogs better).
Whether you're a bonafide cat lover or a simple cat appreciator though, we've put together a list of cat-themed items too cute not to tug on your purr-sonal tastes.
.
Utage Tsuchineko Plushies
They're soft, they're plushy, and if what you want is a squishy, kitty hug, they're ready to keep you company. Buy one here.