It's #McdoBreakfastDay on Monday!
Monday blues? No worries–getting up early on Monday's going to be much more motivating this March 9!
.
Mcdonalds is giving away FREE McMuffin sandwiches to the first 1000 customers at each of several McDo breakfast stores, nationwide!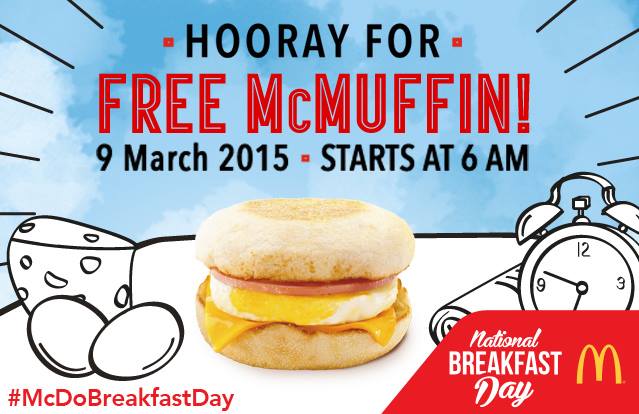 .
How to get your free McMuffin
Just make sure you're at any of the participating branches as early as possible! As long as you're one of the first 1000 customers, you'll get a coupon while you're in line.
Then you'll surrender this coupon at the counter to claim  your free sausage McMuffin!
You don't have to purchase anything, though a cup of coffee might go well with your free breakfast :P
Image source: Mcdonaldsph.tumblr.com
You can also claim your free McMuffin at a participating branch's Drive Thru windows. This'd be especially nifty if you're both in a car and in a hurry!
Save the date, and set those alarm clocks!
Comment Here!
comments