⠀
Going to anime events or conventions isn't complete without getting a souvenir or two. You can get art prints, shirts, figurines and plushies—but one of the best and easiest souvenirs to collect are keychains!
Whether it's plush, laminated, keybie-fied or rubberized, it's easy to grab your favorite anime characters in all their cute (or hot) glory as a keychain you can display on your bag or at home as part of a larger collection. It's also a great way to support local artists who design their own fan merchandise.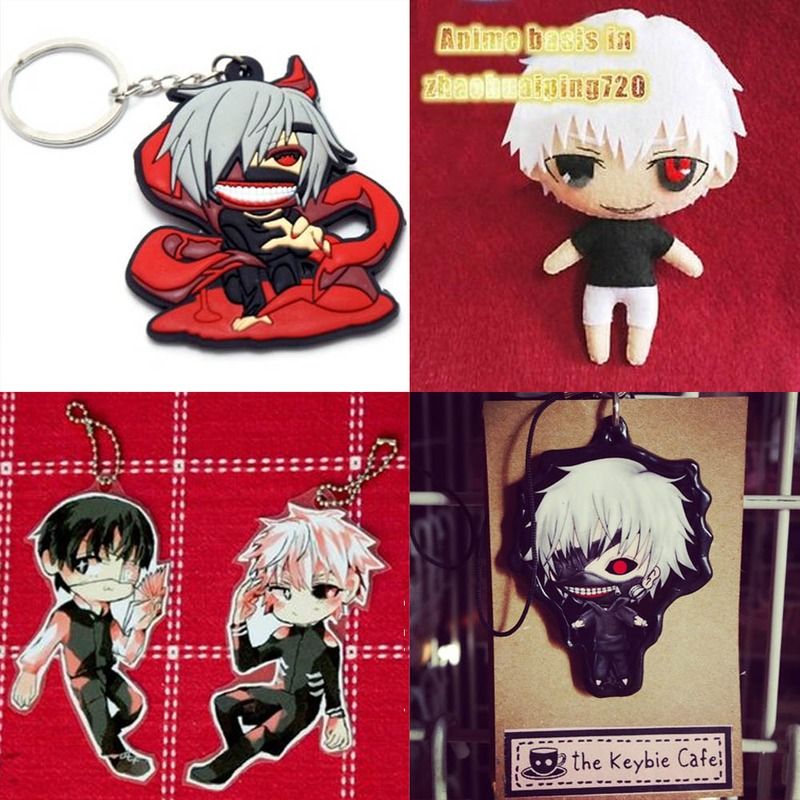 Kaneki Ken in all his rubber, keybie, laminated, and plushie glory!
Unless you keep your anime keychain collection locked away in a safe, dry space though, there's no avoiding dirt and grime accumulating on their surfaces. Rubber keychains in particular can look especially worn out and old when they're all dirty, but did you know there's a trick to to clean rubber keychains and make them like new again?
The best part is that this trick doesn't even need soap!