.
Up until a few days ago, I had to tell people that we weren't going to attend Ozine Fest 2015 because it unfortunately coincided with a trip abroad that had been planned months in advance.
However, after talking about it summoar with my ultra-supportive mum, it's official—we're attending all three days of Ozine Fest this April!
Rather, my mum and brother will be there without me, ready to serve up deliciously cute keybies!
Event details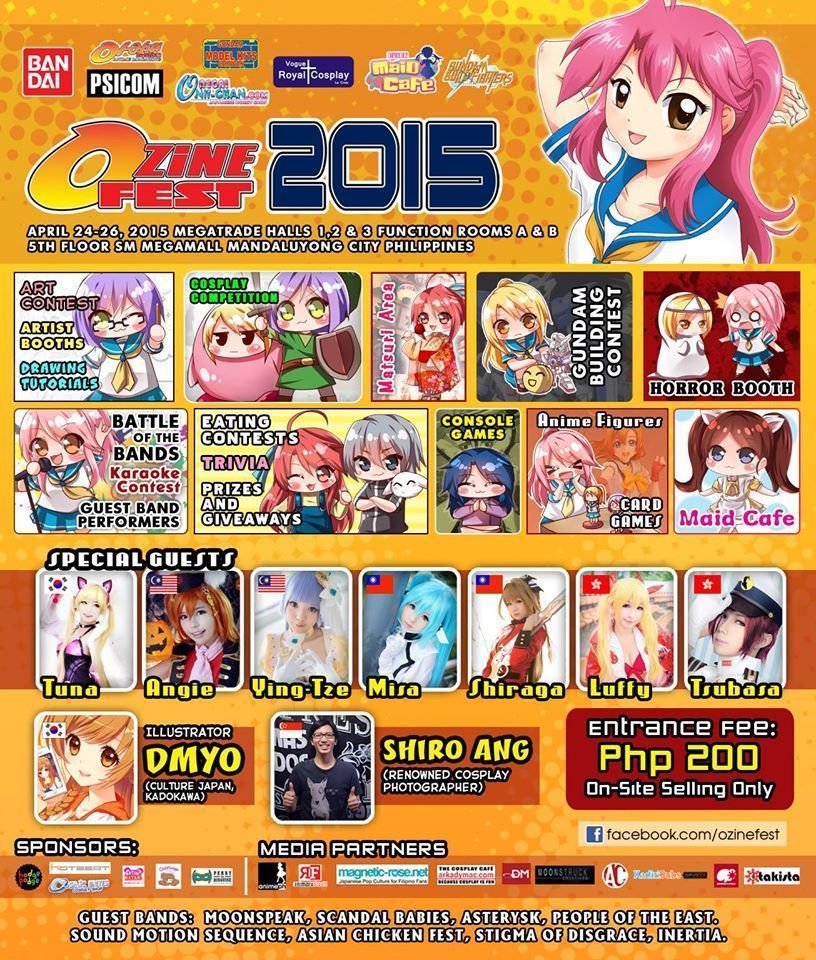 .
When: April 24-26, 2015
Where: Megatrade Halls 1, 2 and 3 – Function Rooms A and B,
5th floor SM Megamall
.
Ticket prices are P200 each—and please note that Otakuzine Anime Magazine's biggest anime event this year will have their tickets available only on the day of the event itself.
Attendees can also buy tickets in advance for succeeding days.
Where to find the Keybie Café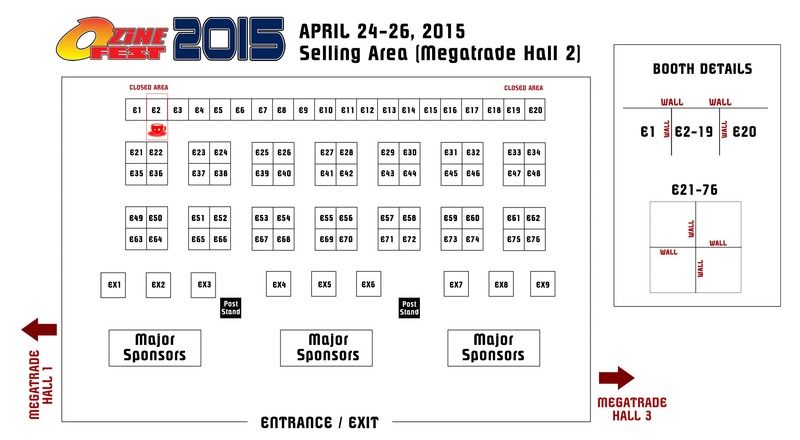 .
What's happening onstage?
The stage and all the following activities and performances that will be on it will be held at Megatrade Hall 1:
Karaoke contest (Day 1-3)
Trivia contest (Day 1-3)
Guest Bands (Day 1-3)
Battle of the Bands (Day 1)
Cosplay tutorials (Day 2-3)
Group cosplay (Day 2-3)
Individual cosplay (Day 3)
Eating contests (Twice a day)
.
What's happening offstage?
You can also enjoy these fun booths and activities on-ground:
Horror Booth (featuring a maze, Death Note wall and Hell Girl tree)
Matsuri area (featuring gold fish scooping, a wish tree, target shooting and more)
Artist area
Console game tournaments (got game bro?)
Anime card games
Maid Café
Merchandise booth (just like yours truly)
Gundam caravan
For more information on their contests and activities, click here!
.
Special guests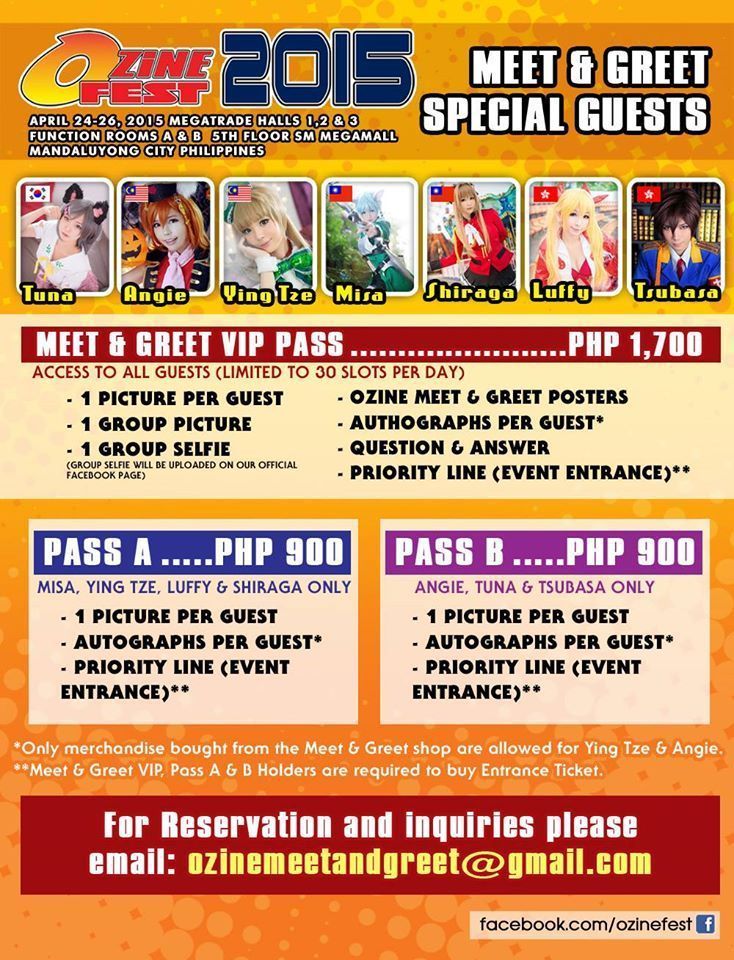 Renowned cosplayers who will be at the event are:
Tuna
Angie
Ying Tze
Mira
Shiraga
Luffy
Tsubasa
There will also be a Meet and Greet VIP Pass available at P1700. These provide access to all the special guests as well as put you in the priority line at the event entrance.
.
.
As alternatives, there are two passes for select guests only (but with the same privileges) priced at P900 each:
Pass A: For Misa, Ying Tze, Luffy and Shiraga
Pass B: Angie, Tuna and Tsubasa
.
But wait, there's more!
Additional special guests are illustrator DMYO (of Culture Japan) and renowned cosplay photographer Shiro Ang!
.
——————–
Images from Otakuzine Anime Magazine
Comment Here!
comments